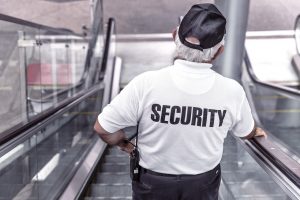 Whenever you visit another person's property, they have a legal duty to ensure the property is safe. In the event that their negligence leads to injury, the property owner may be held liable for failing to maintain their property in a safe condition. This is especially the case for business premises, where paying customers and patrons are entitled to a reasonable expectation of safety. 
Slappey & Sadd have been representing accident victims across the state of Georgia since 1992. If you've been injured on someone else's property, we can help you get the compensation you need to move on with your life. Visit us online or call us at 404-255-6677 to schedule a free consultation with one of our personal injury attorneys to discuss how we can help you. 
Inadequate Security
One of the most overlooked dangers at entertainment and recreation venues is inadequate security. Obviously, property owners and facility managers can't predict everything that will happen, but they do have a legal obligation to guard against hazards that are reasonably foreseeable. For example, property owners may have to develop and enforce policies concerning the following: 
Possession and consumption of alcohol

The possession of knives and other weapons

Use of fireworks

Aggressive or threatening behavior
Venues need to actively police for any fighting, drunkenness, or other behavior that could lead to serious injuries for other guests. 
Failure to Comply with Safety Regulations
Many venues are required to comply with various local, state, and federal safety regulations. For example, the local fire ordinance will require that the venue have certain measures in place such as sprinkler systems, alarm systems, and adequate exits. The Great White Nightclub Fire shed light on what happens when venue owners fail to comply with current safety standards.
Swimming pools are another place that must comply with stringent safety regulations. Failing to have the necessary number of lifeguards or provide them with adequate training can lead to serious accidents. When property owners fail to meet safety regulations, they should be held liable for any injuries or deaths that result. 
Slip, Trip, and Fall Hazards
Of course, entertainment and recreation venues also have to worry about slip, trip, and fall hazards just like any other property owner. However, they have a heightened obligation since they are open to the public, often as a commercial enterprise. Here are some common slip, trip, and fall hazards that property owners may have an obligation to guard against:
Broken concrete or asphalt on walkways and in parking lots

Broken or otherwise dangerous staircases

Inadequate lighting

Torn or wrinkled carpeting, broken flooring

Pooled water 

Loose or broken handrails
If the owner knew about these dangerous conditions or should have known, they can be held liable for any injuries that occur. 
Injured on Someone Else's Property? Contact Slappey & Sadd
One of the challenges of getting injured at an entertainment or recreational venue is that you're going to have to deal with a corporate entity. As a result, these claims are extraordinarily difficult for non-lawyers to pursue. The personal injury lawyers at Slappey & Sadd know how to cut through the red tape to get you the compensation you deserve. We work with people in the Atlanta area and across the state of Georgia – no matter where you are, we can help. Call us today at 404-255-6677 or visit us online to schedule your free consultation.