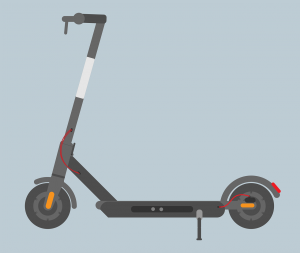 First, there was Uber and Lyft. Then there was Relay Bike Share. You may have recently noticed a new development in the sharing economy, devised as a way to reduce urban congestion: racks of electric scooters available for rent by pedestrians. Popping up across the country, these services offer what appears to be a fun, affordable, and green alternative to driving. Lime and Bird are just two of the companies renting scooters and vying for customers in Atlanta. As the industry appears to be aggressively expanding, we should take time to consider some of the potential hazards that these vehicles present.
A Fun and Easy Way to Get Around the City
Renting an electric scooter is surprisingly easy. Using an app on your phone, you can locate the nearest station to unlock and rent your scooter. When you're finished, you return to any station you like. You lock up the scooter, snap a photo, and end your ride through the app, which also handles payment. No coins or cash is required, and you use it as much or as little as you like. You pay as little as $1, at a rate of 15 cents per minute.