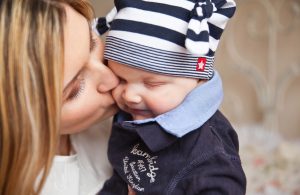 As a parent, one of the most difficult decisions you will have to make is choosing the right day care for your child. You want to ensure that your child is safe, happy, and well-cared for while you are at work. Unfortunately, day care abuse is a reality that many parents must face.
If you suspect that your child is being abused at day care, it is important to take action immediately. Here are some signs that may indicate day care abuse:
Physical Injuries
If your child comes home with unexplained bruises, cuts, or other injuries, this may be a sign of physical abuse. Be sure to ask your child how they got hurt and take note of any inconsistencies in their story.
Behavioral Changes
If your child suddenly becomes withdrawn, aggressive, or fearful, this may be a sign of emotional or psychological abuse. Pay attention to any changes in your child's behavior and be sure to ask them how they are feeling.
Neglect
If your child is coming home hungry or thirsty, or is not receiving adequate medical care while at day care, this may be a sign of neglect. Be sure to ask your child if they are hungry or thirsty during the day and take note of any health issues that arise.
Sexual Abuse
If your child exhibits any signs of sexual abuse, such as genital pain or bleeding, difficulty sitting or walking, or inappropriate sexual behavior, this should be taken very seriously. Seek medical attention immediately and contact the authorities.
What to Look for in a Day Care Lawyer
If you're a parent or guardian looking for a day care lawyer, there are certain things you should consider before hiring one. Here are some factors to keep in mind:
Experience
It's important to find a lawyer who has significant experience in handling day care cases. Look for someone who has handled cases similar to yours and has a track record of success. An experienced lawyer will know the relevant laws and regulations inside and out, and will be able to navigate the legal system efficiently.
Communication
You want a lawyer who is responsive and communicative. Look for someone who returns your calls and emails promptly and keeps you informed about the status of your case. You should feel comfortable asking questions and expressing concerns, and your lawyer should be able to explain legal concepts in a way that you can understand.
Fees
Before hiring a day care lawyer, make sure you understand their fee structure. Some lawyers charge by the hour, while others work on a contingency basis, meaning they only get paid if you win your case. Make sure you know what you'll be expected to pay and when.
Reputation
Research the lawyer's reputation before hiring them. Look for reviews from past clients and check their standing with the local bar association. You want to hire someone who is respected in the legal community and has a reputation for being ethical and professional.
Call Us Today to Speak with an Atlanta Child Care Abuse Lawyer
If you suspect that your child is being abused at day care, it is important to take action immediately. Contact Slappey & Sadd, a trusted legal team in Atlanta, for assistance. We can help you navigate the legal system and protect your child's safety and well-being. Don't wait, call us today.