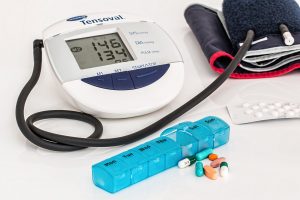 When you aren't feeling well, you go to your doctor and trust that they will give you the appropriate diagnosis. Your diagnosis then determines the appropriate treatment so that you can make a full recovery. Unfortunately, doctors don't always make the correct diagnosis. Misdiagnosis is one of the most common forms of medical malpractice. 
At Slappey & Sadd, we believe that your health is your most important asset and that our medical professionals owe you the highest quality care available. That's why our medical malpractice attorneys tirelessly fight for the rights of our clients. If you believe you received the wrong diagnosis, we can help you get the compensation you may deserve. Call us at 888-474-9616 or visit us online to schedule a free consultation to discuss your case with one of our experienced medical malpractice attorneys. 
Misdiagnosis Explained
A misdiagnosis occurs any time your doctor incorrectly identifies your illness. However, it can also include the following:
No diagnosis or missed diagnosis

A delayed diagnosis

A failure to recognize complications arising from a correct diagnosis

An incomplete diagnosis
Causes of Misdiagnosis
A misdiagnosis can arise from a variety of circumstances. This can include the following:
A lack of experience, training, or certification

Failure to make an appropriate referral

Inaccurate or faulty lab results or tests

Lack of resources or appropriate staff
In some cases, the misdiagnosis may be the result of a single doctor or may be due to an error made by the hospital or other medical facility. 
What You Need to Prove
In order to prevail on a misdiagnosis claim, you will need to prove that the diagnosis caused you harm. For example, you will need to demonstrate that the misdiagnosis resulted in irreversible damage to your health, unnecessary pain and suffering, or additional complications had you been correctly diagnosed. 
The Standard of Care
Many misdiagnosis cases often focus on the standard of care. Doctors can make mistakes, despite their best efforts to make the correct diagnosis. In order to prevail on your claim, you will also need to prove that the doctor, hospital, or other medical professional failed to make the proper diagnosis because they did not meet the applicable standard of care. In order to do this, you will need to show that a doctor in the same situation with the same training would make the same diagnosis. This is an extremely complicated issue and will likely require an expert to determine whether or not the doctor's diagnosis was inappropriate. 
Contact an Atlanta Medical Malpractice Attorney
Medical malpractice cases are extraordinarily complex and are almost impossible for non-lawyers to successfully pursue. A misdiagnosis could change your life forever. If you think you've been misdiagnosed, you may be entitled to compensation. At Slappey & Sadd, we work with medical malpractice victims in the Atlanta metro area and across the state of Georgia. We know how to help you put your life back together. If you would like to schedule a free consultation with one of our medical malpractice attorneys, contact us online or call us 888-474-9616 to discuss your case and how we can help.