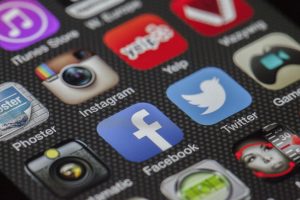 Social media platforms like Facebook, Instagram, Snapchat – and many more – have become so prevalent in our lives that we rarely give them much thought. If you've been injured as a result of someone else's negligence and have a personal injury claim, however, you're going to want to reevaluate your relationship with social media – at least for the time being. The fact is that the insurance company handling your claim is very likely to be paying close attention to your posts and other social media activity, so proceed with caution. If someone else's negligence leaves you injured, seek the professional legal counsel of an experienced personal injury attorney serving the Atlanta area.
Bypass Social Media
There's never a better time to give social media a hard pass than when you have a personal injury claim. Many of us have come to rely upon our posts as a way to connect with the world at large, but now really isn't the time. The insurance company involved may well be combing your accounts for any hints or clues that you suffered fewer damages than you claim and/or that you share greater responsibility for the accident in question than you have admitted to.
Insurance reps are adept at reinterpreting information – often culled from social media – into narratives that better support their objectives. Further, the information you post needn't be especially damaging to harm your claim. Once the insurance company pieces together a storyline from your posts, disproving that story becomes your problem. Skip the hassle in the first place and stay away from social media for the time being.
Don't Mention the Accident
If giving social media the cold shoulder is too tall of an order for you, make it your mission not to post about the accident or your personal injury claim. Anything you say can (no matter how innocuous) can – and very likely will – be used against you. If you have information to share, share it with your experienced personal injury lawyer.
Every Picture Tells a Story
Even if you've decided to completely forego posts that reference your personal injury claim, it's important to recognize that pictures and comments about totally unrelated topics can still impact your claim. If, for example, you like to share your fun-loving side online, the insurance company may be able to parlay that into characterizing you as an irresponsible person with a drinking problem, which could ultimately affect your case.
The Basics
When it comes to your online presence post-accident, there are some basics that you are well advised to keep in mind, including:
   

Less really is more.

   

Pictures tell stories.

   

It's best to err on the side of caution.
If You've Been Injured by Another Motorist's Negligence, Slappey & Sadd Can Help
Injuries sustained as a result of another driver's negligence can be especially difficult, and obtaining the compensation you need to achieve your fullest recovery is critical. The dedicated personal injury lawyers at Slappey & Sadd are committed to protecting your rights by building your strongest case and aggressively advocating on your behalf. To learn more, please don't hesitate to schedule a free consultation by contacting us today.