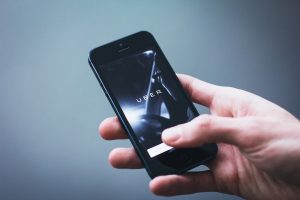 Access to Uber rides is an incredibly convenient, affordable, and easy way to get from one place to another. But if your driver gets into an accident or you get into an accident with an Uber driver, you may have some pressing questions. Here are some FAQs about Uber accidents to help you out. 
What Should I Do After an Uber Accident? 
Seek medical treatment right away. If you're injured, dial 911, call an ambulance, or go to the emergency room as soon as possible to have your injuries diagnosed and treated promptly.

Call law enforcement to the accident scene.

Document the accident scene. Take notes, videos, and photos about any injuries, property damage, road conditions, etc. These can serve as evidence to your claim, should you decide to file one later on.

Exchange information with the Uber driver and, if applicable, witnesses to the accident. 

Don't agree with or talk to an Uber representative without advice from your attorney. You shouldn't also declare fault or make official statements of any kind before you've spoken with your attorney. 
Who Will Pay for My Injuries Sustained in an Uber Accident?  
Uber drivers are covered by the company's liability insurance policy, and passengers and drivers are also covered by Uber's uninsured motorist coverage. The insurance amount will mainly depend on the specific instance the accident happened. When the Uber driver is logged on to the app but hasn't accepted a ride yet, Uber provides up to $50,000 in liability insurance for bodily injury per individual, up to $100,000 per accident, and up to $25,000 for property damage. The coverage only applies, however, if the Uber driver doesn't have adequate insurance up to these amounts. 
When the driver accepts a ride, extra coverage kicks in, such that Uber will provide liability insurance of up to $1 million and uninsured motorist coverage of up to $1 million. The liability insurance coverage will kick in if the Uber driver caused the accident. Uninsured motorist coverage will kick in if someone else caused the accident and didn't have insurance or have insufficient coverage to cover the damages. 
Can I Sue Uber If I Get Hit by an Uber Driver? 
Uber drivers are classified as independent contractors instead of employees. Because of this, you can't hold Uber liable for the negligent actions of its drivers. On the other hand, there may be certain circumstances in which an injured victim can sue Uber. For instance, if the driver who caused the accident was discovered to be drinking and driving or was otherwise distracted and has a history of past traffic or DUI convictions, then it can be argued that Uber negligently permitted the problematic driver to work for them. In this case, you can file a claim against Uber because it failed to enforce strict driver qualification requirements. 
Consult with The Experienced Georgia Uber Accident Lawyers of Slappey & Sadd 
Do you have more questions about Uber accidents? Don't hesitate to get in touch with Slappey & Sadd. You can schedule your free consultation with our Uber accident attorney by calling 888-474-9616 or reaching out to us online.