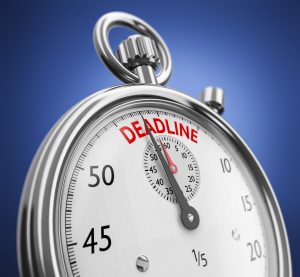 In your personal injury case, a lawyer is not a luxury – an experienced Atlanta personal injury attorney is essential to getting the compensation you deserve. Not only that, but you need to retain an attorney at the first possible moment. Otherwise, your ability to recover financial compensation for your injuries may suffer. Here are three reasons why you should hire a personal injury lawyer immediately. 
Statute of Limitations
You have a limited amount of time to file a personal injury lawsuit. Under Georgia law, your time limit for filing a personal injury lawsuit is two years from the time that you were injured. Once that deadline passes, you lose the right to file a lawsuit, and this is a hard limit. It takes time to file your lawsuit in court since you need to draft a strong legal complaint that would survive an initial motion to dismiss the case. The sooner you hire an attorney, the quicker they can get to work in beginning your case, so you are in no danger of missing any legal deadlines. 
You Could Lose Evidence
In a personal injury case, it is usually best to act quickly after your injury. Your case will be based on evidence that is a combination of physical evidence and witness recollections. However, you would lose evidence over time. Physical evidence could spoil or be permanently lost. People's recollections begin to fade after time, and the witnesses may be harder to locate. The sooner that you retain a lawyer, the quicker they can act to preserve evidence and start your case while you still have proof. 
Insurance Companies Play Games
It is an unfortunate fact that insurance companies are tricky to deal with for claims. They do not make money by writing checks without making claimants work for it first. In the beginning, you need to show that someone else was responsible for your injury. However, the other insurance company may fight hard to escape liability and could use tricks to hoodwink you. Even if you show that you are legally entitled to compensation, the insurance company will try to lowball you. They may make an early settlement offer, thinking that you may jump to accept since you need money. The quicker you hire a lawyer, the less the insurance company can push you around. Your attorney is wise to the ways of the insurance company and could do the following:
Help establish that the other party was liable

Tell you the value of your claim

Negotiate a settlement of your claim

File a lawsuit in court if necessary
Call an Atlanta Personal Injury Attorney Today
The attorneys Slappey & Sadd are experienced personal injury lawyers who have a track record of helping clients get the financial compensation that they deserve in the wake of an accident. The sooner you get us on the case, the quicker we can get to work helping you. Call us today at 888.474.9616 or contact us online to schedule your free no-risk legal consultation. You owe us nothing unless we are able to help you recover.