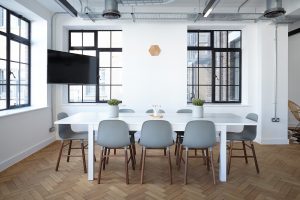 The Worker's Compensation system comes out of the historical situation where workers had difficulty successfully suing their employers for workplace injuries. It was a compromise that required employers to carry insurance for injuries to their workers and, in return, limited the ability of employees to sue for on-the-job injuries.
But, there are still times where a worksite injury allows for a lawsuit to recover compensation beyond the medical expenses and lost wages covered by Worker's Comp.
Injured by a Defective Product
The theory of Worker's Comp is that specific kinds of workplaces offer certain types of risk and that employers and insurers can anticipate and provide coverage for those risks. However, sometimes an injury can result from a defective product used in the workplace. That is a risk that the employer and insurer did not anticipate and the worker did not agree to assume.
When the injury results from a defective product used in the workplace, the ensuing lawsuit will not be against the employer but against the manufacturer of the product that caused the injury. It may have been defective, failed to work correctly, or may have been inherently dangerous in the way it was made. If the manufacturer knew or should have known about these dangers, it can be held liable for the employee's injuries. The potential recovery would be not only for medical expenses and lost wages but also pain and suffering.
Injured by a Toxic Substance
Sometimes there are toxic substances used in the workplace. The injuries that can result from these may be immediate – like an acid burn. On the other hand, they can be long-term hidden hazards such as the eventual discovery of the dangers of working with asbestos, silica, or radium. These latent injuries can be challenging to prove, but many successful lawsuits have been brought years after the injury was initially inflicted. Eventually, a cause-and-effect relationship, such as that between asbestos and mesothelioma, may become so well established that litigation becomes relatively simple. Once again, you are not suing your employer but rather the manufacturer or provider of the toxic substance.
Injured by Third Party
Georgia law makes it virtually impossible to sue your employer for a workplace injury caused by your employer or coworkers. However, you may be able to sue for an injury caused by a third party who is not related to your employer. This type of injury could occur, for example, when a delivery driver is injured in a traffic accident. On the other hand, an injury occurring when an unrelated third party comes into the workplace and causes injuries could also permit suit against that third party. In the former case, the other driver's auto insurance would cover the injury. In contrast, the potential source of recovery is less clear for a third-party violence in the workplace case. In either case, any recovery you received in such a lawsuit might well be subject to subrogation or reimbursement of benefits already paid out under Worker's Comp.
Contact a Georgia Worker's Compensation Attorney Today
Georgia's Worker's Compensation system is complex and not as friendly to employees as it might be. To help you work through this complicated area, and determine how best to handle your injury, contact an experienced Georgia Worker's Compensation law firm today. Your initial consultation is free, and you only pay if we win.