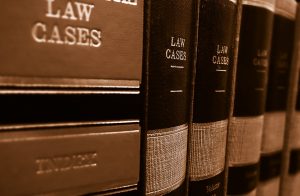 A personal injury lawsuit can be an overwhelming process. By understanding the process, you will be in a better position to protect your legal rights. Learn more with our guide to the stages of a personal injury lawsuit. For more information, call one of our Atlanta personal injury attorneys today to schedule a free consultation today.
Attorney's Initial investigations
After you hire an injury lawyer, their first job is to begin investigating your case. They must find all the evidence that supports your claim. This includes physical evidence that proves who was at fault for the accident, as well as evidence of the value of your claim. The value of your claim is determined by the amount of your financial losses (such as medical bills and lost wages) plus the value of your non-economic losses like pain and suffering and lost quality of life. Your attorney also needs to know if there is any evidence that will make it more difficult to prove your claim.
Filing a Claim with the Insurance Company
Once your attorney has investigated your case, he or she will open claims with any insurance company that has a policy which could cover your losses. This could include another driver's auto insurance carrier, your own auto insurance carrier, your employer's workers; compensation carrier, and other insurance companies. The more insurance companies that are involved, the more complicated your claim can become and the longer it can take. This is just one of the many reasons it is important to have your own attorney defending your legal rights to avoid confusion.
Settlement Negotiations
After a claim is opened, the insurance companies will conduct their own investigations to determine who was at fault for the accident. If an insurance company agrees that their coverage applies, your attorney will begin negotiating the value of the claim. Negotiating a settlement often involves a complicated process providing evidence regarding damages and responding to denials of coverage. If an insurance company denies coverage, or makes an unfair settlement offer, your attorney will likely advise you to file a lawsuit against the person (or company) that caused your injuries.
Filing a Lawsuit
Sometimes the mere act of filing a lawsuit in court is enough to get a fair settlement offer from the insurance company. In other cases, you must proceed through litigation all the way to trial, and let a judge or a jury decide your case and the compensation you are owed. Your attorney will talk you through every step of the litigation process to help you understand what is happening.
Call Us Today to Schedule a Free Case Evaluation
If you have been injured in an accident caused by someone else, it's in your best interest to contact a Georgia personal injury lawyer as soon as you can. At Slappey & Sadd, we are committed to helping victims obtain the compensation they deserve. Call us today or contact us online to schedule a free case evaluation.