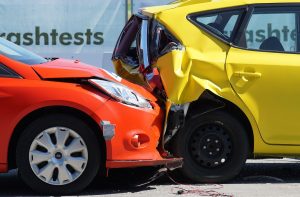 For many injury victims, the most important question an attorney can answer is "what is my case worth?". The answer depends on your unique case. Compensation is awarded for specific types of losses, and it is important to understand what you are owed in each category. If you do not, you could miss out on compensation to which you are legally entitled. Our experienced Atlanta personal injury lawyers have prepared this guide to help you understand the different types of personal injury compensation that you are owed.
Compensatory Damages ("Actual" Damages)
Compensatory damages are awarded for specific losses. Think of the losses that can be documented with receipts: rental car fees, medical bills, and so on. Your lost wages can also be documented by your employer. Your injury lawyer will help you gather the necessary receipts and documentation to support the value of all your financial losses.
General Damages (Pain and Suffering)
In addition to your financial losses, injury victims are also entitled to compensation for their pain and suffering. These are known as "general damages." General damages can be hard to value. After all, every case is different, and every victim has a different tolerance for pain. Your emotional losses might also be greater if, for example, you had to miss a major life event (like crossing the stage at your own graduation or dancing at a child's wedding). Experienced accident lawyers know how to prove the fair value of all your pain and suffering.
Punitive Damages
In some rare cases, an injury victim can be awarded punitive damages. Punitive damages are meant to punish the defendant in order to deter such negligence in the future. They are only available in especially egregious cases of negligence. If, for example, a helmet manufacturer covered up the fact that its helmets could not withstand a crash, this would be egregious conduct that puts other members of the public in danger. Punitive damages are rarely awarded against individuals. They are most often awarded against large companies that have the ability to injure other victims in the future.
An Attorney Can Ensure that You Obtain the Full Value of Your Claim
As an accident victim, it's important to be aware of the fact that insurance companies want to settle cases for as little as they possibly can. If you do not know how much your case is worth, it makes it impossible to determine whether a given settlement offer is fair or is even in the ballpark of what to expect. Fortunately, a lawyer from Slappey & Sadd can review your case and determine how much compensation you can expect to receive and can also attempt to negotiate a settlement agreement on your behalf. In the event that the insurance company refuses to make you a fair offer, we can take the at-fault party to court to seek compensation for you.
Contact Us Today to Speak with an Atlanta Personal Injury Attorney
If you have been hurt in an accident, call our office today at 888.474.9616 or contact us online to schedule your free consultation.