The Rule Of Plain Meaning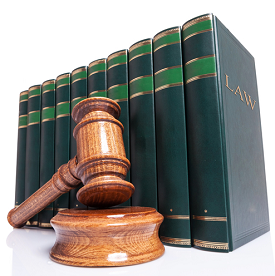 The insurer and the insured are bound by the plain and unambiguous terms of the insurance contract. In construing a contract, a court first "determine[s] if the instrument's language is clear and unambiguous." "If the language is unambiguous, the court simply enforces the contract according to the terms, and looks to the contract alone for the meaning."
The plain terms of an unambiguous policy are given full effect even though they are beneficial to the insurer and detrimental to the insured. The cardinal rule of contract construction is to ascertain the parties' intent, so that when the terms of the contract are clear and unambiguous, the court looks to the contract alone to determine that intent. Construction and interpretation of contracts are generally matters of law for the court.
 Rule Of Broad Construction
"It is a cardinal principle of insurance law that a policy or contract of insurance is to be construed liberally in favor of the insured and strictly as against the insurer."  "Under Georgia law, insurance policies are liberally construed in favor of coverage."  "When a dispute arises between the insurer and the insured, the policy should be construed liberally in favor of the insured."  The policy must be construed as to provide for coverage unless the lack of coverage clearly appears.  An insurance policy is construed liberally to provide coverage. Applying Georgia law, the Eleventh Circuit has recognized the same principle, writing that "Georgia courts liberally construe disability policies in favor of insureds and strictly against insurers." The rule of broad construction applies even if there is no ambiguity in the policy. For example, in Roland v. Georgia Farm Bureau Mut. Ins. Co., the Supreme Court of Georgia construed an insurance policy broadly to find coverage without finding any ambiguity.  Likewise, the court in Hartford Cas. Ins. Co. v. Smith "liberally construed" the grant of coverage and "strictly construed" conditions against the insurer – the drafter – without holding that there was an ambiguity.  More recently, the Georgia Court of Appeals in Barrett v. Nat'l Union Fire Ins. Co. of Pitt., noted that the phrase "but for" is interpreted broadly in a coverage provision but narrowly in a provision limiting coverage, even though there was no ambiguity.  Federal district courts applying Georgia law have applied the same rule.