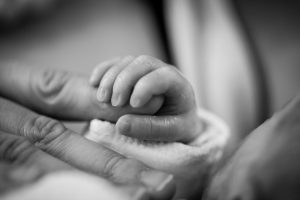 This is the second post addressing frequently asked questions about birth injuries. In case you missed it, the first part is here. If you think your child has suffered a birth injury, contact the Georgia birth injury attorneys at Slappey & Sadd right away. 
What Are the Most Common Birth Injuries?
There are many different types of injuries that can occur during birth. Some of the most common injuries are as follows: 
Brain injuries

Damage to the peripheral nerve (referred to as "brachial plexus injuries)

Bone fractures and torn ligaments
These are the most common types of injuries but can be broken down into several different kinds of specific injuries. These injuries can have complicated medical names that make it difficult to understand exactly what they are. An experienced birth injury lawyer will be able to understand your diagnosis and explain what it means for you and your child.  
What Should I Do if I Suspect My Child Has Suffered a Birth Injury? 
The first thing you should do is make sure that your child is receiving the medical treatment they need. Schedule an appointment with your pediatrician as soon as possible. If it's an emergency, you should of course seek emergency medical treatment. 
Make sure that you keep copies of all medical records. You want to make sure that you pay particular attention to the diagnosis, the recommended treatment, and how long recovery will take and whether a full recovery is possible. 
Finally, you should consider at least speaking with a birth injury lawyer. An experienced birth injury lawyer will be able to help you understand your options. 
Am I Entitled to Compensation? 
You may be entitled to compensation if the birth injury was the result of medical malpractice. It's important to emphasize that you will need to prove that the treatment that was provided to you and your child did not meet the relevant standard of care. It may seem obvious to you that your baby is the victim of medical malpractice, but unless you prove it, you will not be able to recover any compensation. 
What is My Claim Worth? 
What your claim is worth will depend on the facts and circumstances of your case. However, you may be able to seek compensation for the following:
Current medical expenses

Future medical expenses

Lost income

Physical therapy

Home accommodations

Pain and suffering
Why Should I Hire a Birth Injury Lawyer? 
Birth injury cases are incredibly complex and almost impossible for non-lawyers to successfully pursue. In pursuing your claim, you will likely have to face insurance companies and other corporate entities, all of whom will be represented by counsel. 
An experienced birth injury lawyer will know how to prove your case and what compensation you can pursue. They will give you the best chance to get the compensation you deserve and maximize your recovery. 
Aren't Lawyers Expensive?
Yes, lawyers are expensive. However, most personal injury lawyers work on a contingency fee basis, meaning that you will not have to pay any legal fees up front. At Slappey & Sadd, you do not pay any legal fees unless you win. This helps keep our services affordable for our clients while ensuring that you receive high-quality legal representation. 
Call the Atlanta Birth Injury Lawyers at Slappey & Sadd to Schedule a Free Case Evaluation
A birth injury could change your child's life forever. Fortunately, you don't have to face this alone. The birth injury attorneys at Slappey & Sadd will fight for you to get the compensation you need. Call us today at 888-474-9616 or send us an email to schedule a free consultation to discuss your case.