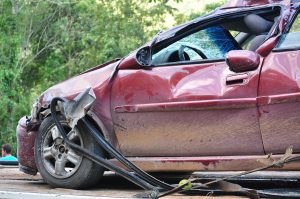 A report released in March of this year by the National Highway Traffic Safety Administration (NHTSA) paints a startling picture –  traffic fatalities among people 65 and older have increased by 22% from 2008 to 2017. The NHTSA reported last October that over 37,000 people were killed in car accidents in 2017, and the most recent report indicates that people 65 and older accounted for 18% of those fatalities. Clearly, older people are facing an increasing risk of serious injury and death on our nation's roadways.  
Other Troubling Statistics
In addition to the raw numbers, the NHTSA's recent report contains some other alarming statistics for older drivers:
71% of those who were killed were wearing a seatbelt, compared to 48% of those who were killed in other age groups.

73% of those fatalities occurred during daylight hours.

69% of those fatalities occurred on weekdays.

The daytime, weekday fatality rate for older people is 49% higher than for other age groups.
These statistics are especially concerning because these fatalities are generally occurring when the occupants are wearing seatbelts and at times that are generally considered to be safer.
Georgia Ranks Among the Highest States for Older Fatalities
Perhaps unsurprisingly, Florida had the highest number of traffic fatalities for people 65 and older with 630. The nationwide rate of fatalities for people 65 and older per 100,000 drivers is 13. While Georgia may have had fewer fatalities than other states, it is among only seven states that had a rate of 24 or more fatalities per 100,000 drivers. The number of deaths among older drivers is clearly a concern for us in Georgia.
Older Drivers Face Higher Risk of Injury in Car Accidents
This may seem obvious, but older people generally face a higher risk of injury when involved in even minor car accidents. They are more likely to suffer broken bones or other serious injuries, and these injuries can take longer to heal and cause other health problems. What may be a relatively minor injury for someone younger could result in a permanent disability for someone over the age of 65. Older people also face heightened risks if surgery is required to treat their injuries.
Are Older Drivers to Blame?
In car accidents involving older drivers, many people assume that the older driver's reduced abilities are to blame. While this is sometimes the case, we tend to forget that older drivers can be victims of negligence just like anyone else. Just because an older driver may not be as capable as they were when they were younger, it doesn't mean that they were therefore negligent and caused the accident.
If you are 65 or older and were injured in an accident, the other driver may blame you, but their own negligence may have been the actual cause of the accident. Even if you were partially at fault, you still may be able to pursue a claim. An experienced personal injury attorney can review your case and help you understand your options.
Slappey & Sadd – Georgia Car Accident Attorneys
If you or someone you love has been injured in a car accident caused by someone else's negligence, you need someone to help you get the compensation you deserve. We've been helping car accident victims since 1992, and we have the knowledge and skills you need to make your claim. Call us at 888-474-9616 or contact us online to schedule a free consultation and case evaluation.