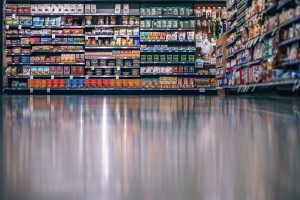 When you go to the store and buy merchandise, the last thing you expect is that the product you purchased will malfunction and injure you in the process. That, unfortunately, is sometimes what happens. When defective products malfunction, consumers can suffer severe head injuries, eye injuries, scratches and cuts, broken bones, and soft tissue injuries.

If you have been injured by a defective product that you purchased, you might be able to pursue a legal cause of action against the product manufacturer and anyone else who is in the chain of product distribution. At Slappey & Sadd, LLC, our litigators have been representing individuals injured by defective products for many years. Our lawyers handle defective product cases all over the State of Georgia, in areas like Fulton County, DeKalb County, Gwinnett County, Muscogee County, Newton County, Richmond County, Troup County, Walton County, and Whitfield County. Let our knowledgeable legal team help you bring a product liability claim today.

How are Products Defective?

Not all defective products are defective in the same way. Some of the most common defects that exist among consumer products include the following:
Manufacturing defects –

A manufacturing defect refers to something that goes wrong in the manufacturing process which causes the product to malfunction when a consumer uses it in the correct way.

Defects in design –

Defects in design are inherent errors or flaws in a particular product's design which causes the product to be unreasonably dangerous for reasonable use by consumers.

Warning defects –

A product contains a warning defect when it contains dangerous parts or components but fails to warn consumers of the inherent risks associated with normal product use. A warning defect could exist if a warning is not present at all, or if the warning is present but is not located in a place where the consumer is likely to notice it.




When any one of these defects results in an injury to a consumer, the consumer could assert a product liability claim against the product manufacturer for damages.




Damages in a personal injury case arising from a defective product could include compensation for medical bills and lost wages, as well as for all of the pain, suffering, and inconvenience which the consumer had to endure as a result of being injured by the product. Moreover, to be eligible for damages, the consumer must have been using the product in the manner for which it was originally intended, as well as for its intended purpose.  



Call a Georgia Defective Products Lawyer Today
Injuries resulting from product defects often take consumers by surprise. Nevertheless, if you have been injured by a defective product, you might be eligible to pursue a claim for personal injuries and damages against the product manufacturer or someone else in the chain of distribution. At Slappey & Sadd, our legal team can help you determine the best course of legal action for pursuing your defective product case and will guide you through each step of the process.

To schedule a free consultation or case evaluation with a Georgia defective products lawyer, please call us today at 404.255.6677, or contact us online.