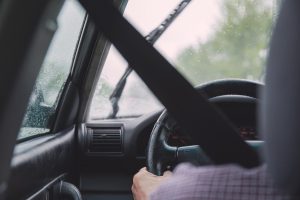 The National Highway Traffic Safety Administration (NHTSA) has reported that almost 7,000 drivers 65 and older were killed in car accidents last year, accounting for 19% of all traffic fatalities. This is a startling statistic that deserves further consideration. 
If you've been injured in a car accident, the lawyers at Slappey & Sadd can help. Founded in 1992, we've helped injured people throughout the state of Georgia get the compensation they need. Contact us at 888-474-9616 to schedule a free consultation to discuss your case and learn more about how we can help you. 
Risk Factors for Older Drivers
While older drivers tend to be more cautious than drivers in their late teens or early twenties, they do face challenges that can affect their ability to drive safely. For example:
Deteriorating eyesight

Difficulty hearing

Slower reflexes

Loss of coordination

Loss of flexibility and physical strength

Increased feelings of fear or confusion
In addition to increasing physical limitations, older drivers are more likely to suffer from medical conditions or events that can increase their chances of an accident: 
Alzheimer's disease

Parkinson's disease

Heart attacks

Strokes

Cataracts

Diabetes

Seizures
Having a heart attack or stroke while driving can lead to a catastrophic accident, but are unfortunately impossible to predict. Other diseases, such as Parkinson's or Alzheimer's can make driving particularly difficult, but raise the question of whether the driver should be behind the wheel at all or whether the disease is being properly managed. 
Traumatic Brain Injuries (TBIs) and Older Drivers
In the event of an accident, older drivers are especially at risk for severe injury or even death. In a report issued by the CDC, they noted the following: 
 TBI-related deaths were highest for people 75 years of age and older

Motor vehicle crashes were the leading cause of TBI-related deaths for people 65 and older
In addition to TBIs, older people are most susceptible to sustaining broken bones and other serious injuries when they are involved in a car accident. In addition, they take longer to heal and may require more extensive medical treatment and physical therapy. They also face a greater risk of suffering long-term or permanent disability and mobility issues. 
The Question of Negligence
Unfortunately, accidents happen. When they result in serious injury, the question arises as to whether someone should be held accountable. This is especially the case if the accident involved an older driver. 
It's true that older drivers can be at-fault in an accident. It may be that they are physically unfit to drive or they suffered a medical event that led to the accident. To the contrary, they can just as easily be the victim of someone else's negligence and yet be blamed for the accident. 
Whether you are an older driver or the other driver was elderly, it's important to speak with an experienced car accident lawyer. They can help you identify the cause of the accident and whether the other driver should be held liable. Even if you are partially at fault, the other driver may also have been negligent. Your attorney can help you navigate the issues and understand your options. 
Call the Atlanta Car Accident Lawyers at Slappey & Sadd
Don't let your accident define the rest of your life – you need someone on your side to help you get back on your feet. The car accident attorneys at Slappey & Sadd have decades of experience helping people across the state of Georgia get the compensation they need. If you've been injured and need help, call us at 888-474-9616 or contact us online to schedule your free consultation today.