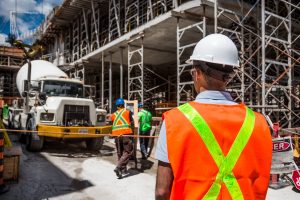 If you've been injured on the job, you're going through a lot, and the absolute last thing you need is to have your workers' compensation claim denied, delayed, or otherwise complicated. While workers' compensation insurance is in place to cover employees like you who've been injured, this does not mean that every employer is on the up and up in these matters. The fact is that when compensation kicks in, employers often see an uptick in premiums, and some will go to unscrupulous measures to avoid this additional expense. Further, the insurance company itself is motivated by profits and can implement its own workarounds. If you've been injured on the job, consult with an experienced workers' compensation attorney in the Atlanta area.
Just Getting Started: Denying the Injury Occurred on the Job
Your employer may choose to deny that you were injured on the job in the first place, or the insurance company may question the claim from the outset. In other words, your workers' compensation claim may be an uphill battle from the very beginning. If you are injured on the job, the following should be your first order of business:
Obtain the medical treatment you need

Notify your supervisor about your injury

Share exactly how you were injured with your medical professional
Denying You Were Injured at All
Another tactic your employer and/or the insurance company may try is denying that you were injured in the first place. This can include minimizing the severity of your injury, but if that injury precludes you from doing your job correctly, safely, and/or comfortably, it's an issue. Further, if it jeopardizes your health, it matters. Don't let your employer or the insurance company bully you out of fighting for the workers' compensation to which you are entitled. 
Denying You Are an Actual Employee
It may seem like a stretch for your employer to outright deny that you work for him or her, but the fact is that freelancers, independent contractors, and subcontractors are not covered under workers' comp. While you may not be any of these things, this doesn't stop some bad actors from trying to prove as much. Fortunately, the Georgia courts have a 13-part test for determining exactly who is and who isn't an employee for the purposes of workers' comp.
Forcing You to Obtain Medical Treatment from
Their
Doctor 
For workers' compensation cases, the State of Georgia requires companies to provide a panel that includes at least six doctors for you to choose from – otherwise you can select your own doctor outright. If your employer insists that you see a specific doctor, invoke your rights and give that doctor a pass. It's very likely that your employer is up to something.
If You've Been Injured on the Job, Slappey & Sadd Can Help 
Being injured on the job is a difficult experience, and obtaining adequate compensation is critical to your ability to fully recover and continue on your chosen career path. At  Slappey & Sadd, our dedicated workers' compensation attorneys proudly serve clients like you throughout the Atlanta area. Our formidable legal team is committed to fighting for your rights and for your rightful compensation. Your case is important, so please do not hesitate to contact us to schedule a free consultation today.