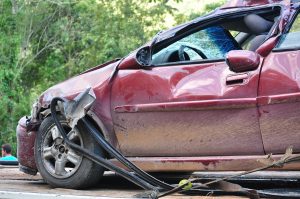 Most people who are injured in a traffic accident don't immediately start wondering who they can sue and how quickly can they do so. Getting medical treatment, repairing or replacing their car, talking to their insurance company – all of these things typically come before thoughts of filing a lawsuit following an injury in a car accident. But sometimes, when the other driver is at fault, and you aren't getting satisfaction or think you aren't being treated fairly by their insurance company, your thoughts may, indeed, turn to filing a lawsuit to seek proper compensation for your damages. 
So if you decide to call an Atlanta car accident lawyer to talk about a lawsuit to recover damages for your accident, will anyone answer the phone? Given all the restrictions on business and life in general during the COVID-19 pandemic, can you even file a lawsuit right now? In Georgia, the answer to both questions is "yes." Legal services have been designated an essential business in the Peach State, unlike many other states across the nation. That means lawyers' offices likely are open, subject to certain restrictions. You might have to meet with a lawyer by telephone or online video conferencing, but you can get the legal help you need to file a lawsuit to recover for your injuries.
What Will Happen If I File a Lawsuit?