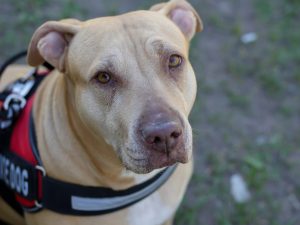 A woman has sued Alaska Airlines for $1.1 million following an incident in December 2017, when her 5-year-old daughter was mauled by a pit bull while in the Portland airport. The dog was in the gate area and uncrated, as its owner, Michelle Brannan, claimed that the dog was an emotional support animal. The lawsuit is seeking to recover over $100,000 in medical bills incurred to treat the girl's facial lacerations and other injuries, in addition to damages for other losses and pain and suffering. Brannan and the Port of Portland are also named as defendants in the lawsuit.     
A Changing Legal Landscape
Following the incident, Alaska Airlines changed its policy concerning emotional support animals, stating that the change was "based on a number of recent incidents where the inappropriate behavior of emotional support animals has impacted and even injured our employees, other guests and service animals." Shortly before Alaska Airlines made the change, Delta Airlines announced that it was banning all emotional support animals on long-haul flights.