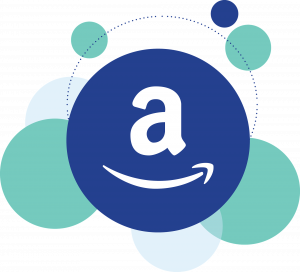 According to a recent report by CNN, several products sold by Amazon as part of their AmazonBasics line have caused injuries and property damage after catching on fire. AmazonBasics is the retailer's private label brand. CNN reports that since 2016, nearly 1,500 reviews covering over 70 items have described products catching on fire, smoking, melting, exploding, or otherwise causing risks.
When consumers are injured by defective products, they can often recover compensation from the manufacturer or retailer of the product that caused their injuries. To find out if you have a claim, you should contact the Atlanta product liability attorneys of Slappey & Sadd today for a free case evaluation.
What Kinds of Products are Causing Injuries?
CNN's reporting uncovered reports of various AmazonBasics products causing injuries. Some examples include wired desk chairs, power strips, battery chargers, and microwaves. There are many types of consumer products that can cause serious injuries when they are defective, however. Every year, there are reports of injuries caused by:
Furniture

Electronics

Household appliances

Cosmetics

Baby products

Toys

Recreational and sports equipment
As a consumer, it's important to keep in mind that virtually any defective product can cause injury, from the toothbrush you use in the morning to the bed you get into every night. For this reason, if you are injured by any type of product, you should discuss your options with a lawyer.
Protecting Your Rights after an Incident Involving a Defective Product
There are a few steps you should take to make sure you are able to obtain the compensation you deserve after an injured product injures you. Some of the most important include:
Keep the Product and Documentation
After a product fails, many victims' first reaction is to throw it away. If you have been injured, it's important to remember that the defective product can function as evidence. For this reason, you should always keep a defective product after an injury-causing accident, as well as any packaging, instructions, or other documentation it came with.
Seek Medical Attention
You should seek medical attention after a defective product causes injuries, even if you think your injuries will get better on their own. In addition, be sure to actively participate in your treatment and attend all follow-up appointments. Insurance companies want to see documentation regarding your injuries, and seeking medical attention will ensure that you have it.
Talk to a Lawyer as Soon as You Can
You should speak with an attorney as soon as possible after an incident involving a defective product. Once you are represented by a lawyer, he or she will handle all of the legal aspects of your case, allowing you to focus on your physical recovery.
Injured By a Defective Product? Call Us Today to Speak with an Atlanta Product Liability Attorney
If you have been injured by a consumer product that you think may have been defective, you should speak to a lawyer as soon as you can. At Slappey & Sadd, we know how to get our clients the compensation to which they are entitled under the law. To schedule a free case evaluation with a lawyer, call our office today at 888.474.9616 or contact us online.