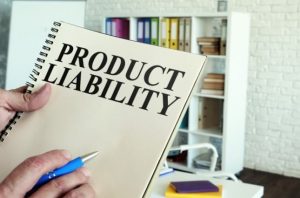 On June 6, 2022, Insurance Journal reported that drug maker Eli Lilly was able to achieve a major win in a lawsuit filed against the drug maker by a patient who claimed he suffered a stroke within hours of taking the company's Cialis, as the Washington Supreme Court ruled that a manufacturer satisfies its duty to warn a patient when it adequately warns their prescribing physician of the drug's risks and side effects under the long-standing learned intermediary doctrine. That same day, Law.com reported that Sunbeam Products Inc. was likely to be facing several lawsuits in connection with its Crock-Pot multi-cooker, a product that the Consumer Product Safety Commission said it received 99 reports about in relation to burn injuries of varying severity because of the product's lid detaching during use.
Defective products can be incredibly problematic for all of their users, but many people are left completely flummoxed about what options they have when a product fails to do what it was supposed to do and, worse yet, leaves them injured. All people harmed by defective products should be quick to seek the help of an Atlanta product liability lawyer.
If you suffered catastrophic injuries or your loved one was killed by a defective product in Atlanta, do not try to handle any legal claim by yourself. The Law Offices of Slappey & Sadd, LLC can be by your side the entire time and work with you to effectively prove how a product failed to perform as expected and thus caused severe harm.