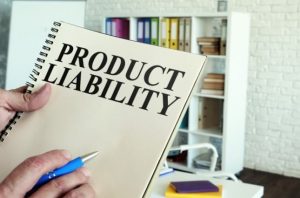 On June 6, 2022, Insurance Journal reported that drug maker Eli Lilly was able to achieve a major win in a lawsuit filed against the drug maker by a patient who claimed he suffered a stroke within hours of taking the company's Cialis, as the Washington Supreme Court ruled that a manufacturer satisfies its duty to warn a patient when it adequately warns their prescribing physician of the drug's risks and side effects under the long-standing learned intermediary doctrine. That same day, Law.com reported that Sunbeam Products Inc. was likely to be facing several lawsuits in connection with its Crock-Pot multi-cooker, a product that the Consumer Product Safety Commission said it received 99 reports about in relation to burn injuries of varying severity because of the product's lid detaching during use.
Defective products can be incredibly problematic for all of their users, but many people are left completely flummoxed about what options they have when a product fails to do what it was supposed to do and, worse yet, leaves them injured. All people harmed by defective products should be quick to seek the help of an Atlanta product liability lawyer.
If you suffered catastrophic injuries or your loved one was killed by a defective product in Atlanta, do not try to handle any legal claim by yourself. The Law Offices of Slappey & Sadd, LLC can be by your side the entire time and work with you to effectively prove how a product failed to perform as expected and thus caused severe harm.
Our firm is fully capable of examining all of the circumstances surrounding your experience using a product and then fighting to get you proper financial compensation for your losses. Call (888) 474-9616 or contact us online to take advantage of a free consultation that will allow you to sit down with us and go over every aspect of your case while also letting you ask whatever questions you might have.
Types of Product Liability Claims
Most product liability actions in Georgia will be based on one of three kinds of legal claims:
Manufacturing Defect

— An error in how a product was created led to it being defective. A manufacturing defect is often limited to a single product or perhaps a limited batch of products.
Design Defect

— This concerns an error in the fundamental design of a product that makes it defective. Such defects are far more likely to result in mass torts or class action lawsuits because the defective designs usually impact every single person who purchased them.
Marketing or Advertising Defect

— More commonly known as a failure to warn or a kind of warranty claim in some cases, this issue typically involves a manufacturer not including instructions about proper use or providing necessary warnings about potential dangerous uses. Such defects again have the potential to harm all users of a product, making these claims also more likely for mass torts or class action lawsuits.
Georgia's product liability law under Georgia Code § 51-1-11 holds a product manufacturer liable for injuries their defective item causes without regard to negligence.
Common Kinds of Defective Products
Most any product can ultimately prove to be defective. Some types of products end up being more common causes of product liability actions than others.
A few of the most common items involved in product liability actions include, but are not limited to:
Agricultural equipment

Airplanes

Appliances

Bedding and clothing

Boats

Car seats

Children's toys

Construction tools or equipment

Cosmetics

Electronics

Heavy machinery

Manufacturing equipment

Medical devices

Motor vehicle parts

Pharmaceutical drugs

Tainted food

Tires

Transvaginal mesh
Schedule a Free Case Evaluation with an Atlanta Product Liability Lawyer
Were you seriously injured or your loved one killed by a defective product in the greater Atlanta area? The Law Offices of Slappey & Sadd, LLC can work with you to make sure that you are able to hold the manufacturer and any other liable party accountable.
Our firm knows how challenging product liability cases can be but we relish the opportunity to prove a case and help people get justice. You are able to call us at (888) 474-9616 or contact us online so you can arrange a free consultation to really dig into the details of your case and paint a complete picture of what happened and what you are now dealing with.