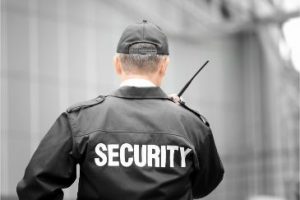 In 2018, the Atlanta Journal-Constitution reported that a 20-year-old woman was awarded $1 billion in a case against a security company after a sexual assault by one of the security guards at an apartment complex. In 2021, Insurance Journal reported that a Georgia appeals court decision to uphold a $43 million premises liability verdict against the CVS Pharmacy chain for failing to take security measures to prevent the shooting of a patron in 2012 was one of three premises liability lawsuits that resulted in eight-figure verdicts in Georgia in the last two years.
The bottom line is that negligent security claims are a very common type of premises liability claim in Georgia, and victims could stand to be compensated very well for these claims. You will want to make sure you have an experienced Atlanta premises liability lawyer on your side.
If you suffered serious injuries or your loved one was killed because of a negligent security issue in Atlanta, do not wait to secure legal representation. The Law Offices of Slappey & Sadd, LLC handles various kinds of premises liability claims in Georgia.
Our firm is capable of performing a diligent and thorough independent investigation that will uncover all of the evidence needed to prove your claims. Call (888) 474-9616 or contact us online to receive a free consultation so we can take a closer look at your case.
Status of Claimants in Premises Liability Actions
Different visitors to properties in Georgia have different classifications. The three groups of visitors include:
Invitees

— An invitee is induced by express or implied invitation to come onto a property owner's premises, and the property owner must exercise ordinary care in keeping the premises and approaches safe for the invitee.
Licensees

— A licensee is permitted to come onto a property owner's land for their own interests. A property owner owes a licensee the duty to refrain from wantonly and recklessly exposing them to hidden perils. 
Trespassers

— A trespasser is a person who enters property intentionally or by mistake without permission. The property owner owes the trespasser a duty not to willfully or wantonly injure him, and special rules apply when trespassers are children.
Addressing Negligent Security Issues
Businesses in Georgia have an obligation to ensure that all of their customers are safe, especially when they are located in areas with high crime rates. Failure to take protective actions can often lead to negligent security or other premises liability claims.
Some of the steps that businesses may take include, but are not limited to:
Erecting signs to warn customers of potential threats

Installing video cameras to record all activity on the premises

Installing extra lights in areas of concern

Installing fences and gates to prevent criminals from entering the premises

Hiring security guards to patrol the premises
Contact Us Today to Speak with a Negligent Security Lawyer in Atlanta
Did you suffer major injuries or was your loved one killed by negligent security at a premises in the greater Atlanta area? The Law Offices of Slappey & Sadd, LLC can vigorously pursue legal action on your behalf and make sure the business is held fully accountable.
Our firm knows how to prove when property owners owe a duty to their customers, and we can work to make sure that you are able to recover every last dollar you need and deserve. You can call us at (888) 474-9616 or contact us online to take advantage of a free consultation so we can discuss your case further.