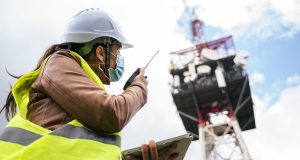 On March 16, 2022, WXIA-TV 11 Alive reported that a construction worker was killed when a concrete stairwell fell on him while working on an apartment complex under renovation at 1220 Gun Club Road NW. Last October, the Atlanta Journal-Constitution reported that a construction worker was killed when a portion of the Access Road bridge, near exit 88 on Interstate 20 (I-20), collapsed.
Most people are aware that construction jobs are inherently dangerous professions, but there are many cases in which workers are exposed to unreasonable dangers that threaten their lives. Anybody who is harmed in a construction accident will want to hire an Atlanta construction accident lawyer to try and recover damages for all of the many ways in which injuries impact their lives.
If you suffered serious injuries or your loved one was killed in a construction accident in Atlanta, make sure that you have legal representation. The Law Offices of Slappey & Sadd, LLC knows how to investigate and prove construction accident claims, so we will be able to best assist you in every aspect of your case.
Our firm will know how to gain access to your worksite and secure all of the evidence needed to prove what caused your injuries. Take the time to call (888) 474-9616 or contact us online so you can arrange a free consultation that will let us sit down with you and fully explore all of your legal options while answering every question you might have.
Types of Construction Accidents
The Occupational Safety and Health Administration (OSHA) imposes a number of standards for fall protection, including for employees climbing or moving on preassembled reinforcing steel assemblies, in situations regarding floor/roofing openings, methods when assembling and installing roofs, requirements for employees working from ladders on walking/working surfaces other than the ground, requirements for employees, other than roofers, working on low-slope roofs, requirements for stairwells and mechanical chase openings surrounded by interior stud walls in residential construction, requirements for workers engaged in "roof blocking," and while climbing and working on a steel lattice structure resembling a communication tower. 
Many of the most common construction accidents stem from OSHA violations and may include, but are not limited to:
Inadequate fall protection 

Bulldozer, crane, and heavy equipment accidents

Falls from heights

Defective or unsafe equipment or machinery

Explosions and fires on worksites

Scaffolding or ladder accidents

Excavation accidents

Falling objects

Trench collapses

Building collapses or cave-ins
Construction Accident Liability
Most construction companies maintain some kind of workers' compensation insurance to protect themselves against injury claims. There can be cases, however, in which other parties may bear liability for a construction accident.
Some of the most common kinds of additional parties can include, but are not limited to:
Property owners 

Contractors

Subcontractors

Designers

Engineers

Managers

Material suppliers 

Equipment manufacturers
Call Us Today to Schedule a Consultation with a Construction Accident Lawyer in Atlanta
Did you sustain severe injuries or was your loved one killed in a construction accident in the Atlanta area? The Law Offices of Slappey & Sadd, LLC can fight for you to make sure that you get every last dollar of financial compensation that you are entitled to.
Our firm will know how to make sure that every possible liable party is held accountable and work to get you some measure of justice. You can call (888) 474-9616 or contact us online to get a completely free, no obligation consultation that will allow us to take a much closer look at your case and then provide you with insights into what steps you can take next.