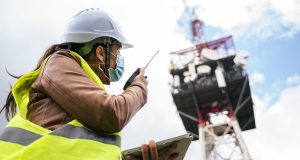 On March 16, 2022, WXIA-TV 11 Alive reported that a construction worker was killed when a concrete stairwell fell on him while working on an apartment complex under renovation at 1220 Gun Club Road NW. Last October, the Atlanta Journal-Constitution reported that a construction worker was killed when a portion of the Access Road bridge, near exit 88 on Interstate 20 (I-20), collapsed.
Most people are aware that construction jobs are inherently dangerous professions, but there are many cases in which workers are exposed to unreasonable dangers that threaten their lives. Anybody who is harmed in a construction accident will want to hire an Atlanta construction accident lawyer to try and recover damages for all of the many ways in which injuries impact their lives.
If you suffered serious injuries or your loved one was killed in a construction accident in Atlanta, make sure that you have legal representation. The Law Offices of Slappey & Sadd, LLC knows how to investigate and prove construction accident claims, so we will be able to best assist you in every aspect of your case.