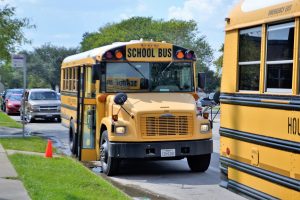 Did you know that back-to-school time is perhaps one of the most dangerous times of the year for children? According to Safe Kids Worldwide, vehicles in the US hit more than 40 walking kids every day, constituting 15,000 children injuries a year. Fortunately, in many cases, victims can recover compensation by working with an Atlanta personal injury lawyer.
It's because the drivers are often busy driving, texting, talking, or planning things while picking up or letting kids off. Refraining from texting or talking on the phone can make the roads safe for your children.
However, the following additional tips help keep your kids, roads, and communities safe and minimize the risk of accidents.
4 Back-to-school safety tips
Pay Attention in School Zones
Always stay focused when you enter a school zone. Your attention should solely be on your driving and making sure your children get in or out of your car safely.
Be especially careful when you see children on sidewalks or crossing streets. Children are unpredictable; you never know when one may suddenly run into the road.
Teach children basic safety rules
No matter how much you care for your child, you will not always be there to protect them. Sometimes your child may have to walk, take the school bus, or ride their bike to school. In order to keep them safe on their own, show them the shortest route that minimizes street crossings.
Also, teach them basic road safety rules like:
Crossing only at crosswalks
Walking facing traffic
Riding with the traffic on their bike
Crossing buses at a distance of at least 10 feet in front of it
Being attentive and alert at all times to quickly recognize dangers
No running between parked cars or into the street
Using crosswalks, traffic signals, or the school's crossing guard's assistance to cross streets
No talking to strangers or getting into cars they don't know or trust
Proper transportation of books and resources
While backpacks are perfect for carrying your child's books and supplies, there are some points to remember to ensure they remain safe.
Buy ergonomically designed backpacks.
Backpacks shouldn't be heavier than 5 to 10% of your child's weight
Make them wear both straps to distribute the weight and prevent back injuries evenly
Rolling backpacks may prevent back injuries but are also a tripping hazard for others. For this reason, ensure your child knows how to properly use and store it.
Make Sure Your Child Knows Who to Call
Your child should know your home address, phone number, a parent's work number, and the use and importance of 911.
Call Us Today to Speak with an Atlanta Personal Injury Lawyer
Sometimes no matter what you do, your child may get injured while going or returning from school. A personal injury lawyer by your side helps reduce the legal stress of claiming compensation while you focus on your child's care and recovery. At Slappey & Sadd, we know how to help injured victims obtain the compensation they deserve. To schedule a free case evaluation with a personal injury attorney in Atlanta, call our office today or contact us online.