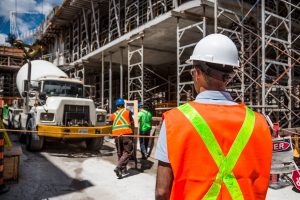 Thousands of people are injured at work every year. Despite how common workplace injuries are, many people are confused about their options and where to turn for help. Below, our Atlanta personal injury lawyers answer some of the most commonly asked questions about workplace accidents.
Where do Workplace Accidents Occur?
Workplace accidents can happen anywhere. Of course, some jobs are more dangerous than others, but even office workers or retail employees can be seriously injured on the job.
What is Workers' Compensation?
Workers' compensation is a no-fault insurance system that covers employees that are hurt during the performance of their job duties. In Georgia, employers with three or more employers are required to carry workers' compensation insurance. If you suffer a work-related illness or injury, your employer's workers' compensation will likely pay you benefits for your medical expenses and part of your lost income. If you suffer a catastrophic injury that keeps you from working for a long time or permanently, you should qualify for disability benefits or a settlement. 
What Should You Do After a Workplace Injury?
Workplace injuries might happen due to acute accidents or over time due to your job duties. As soon as you realize you might have a work-related injury, you should report the matter to your employer and get a medical evaluation. If it is an emergency, focus on medical treatment first and then report the incident to your employer as soon as you are stable. 
You should follow all treatment recommendations from your medical team, and you should only miss work as needed. It is a good idea to stay off social media, as the workers' compensation insurance company will be looking for ways to challenge your claim, including social media posts that might indicate your injuries are not as serious as you claim. 
Can You Ever Sue After a Workplace Injury?
Typically, workers' compensation is the exclusive remedy available to workers who are injured on the job. This means that workers usually can't sue after a workplace accident or as a result of developing a work-related medical condition. That said, if your injury was caused by a third party such as an independent contractor or an equipment manufacturer, you may be able to file a lawsuit. There are also some other circumstances that allow workers to file personal injury claims, so you should always discuss your options with a lawyer.
If I Have Workers' Comp, Why Should I Sue?
Workers' compensation only provides benefits for partial lost income and medical expenses. In a personal injury claim, on the other hand, you can recover for all of your damage, including non-economic damages like pain and suffering. As a result, the compensation available through a personal injury claim typically exceeds the benefits available through a workers' compensation claim.
Call Us Today to Speak with an Atlanta Injury Lawyer
If you have suffered injuries in a workplace accident, you should speak to an attorney as soon as you can. At Slappey & Sadd, we will review the facts of your case for free and advise you as to your legal options. To schedule your free case evaluation with a lawyer, call our office today at 888.474.9616 or contact us online.