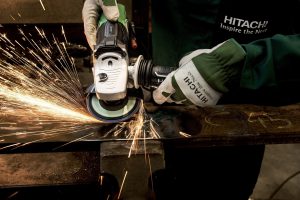 A tremendous number of jobs, including virtually every manufacturing industry as well as construction and many of the trades, such as electrical work and plumbing, simply cannot be performed without the use of power tools. Hand-held power tools make many jobs easy that otherwise would be difficult and time-consuming, if not impossible. Getting new tires? Power lug wrenches make it quick. Home construction? Drills, nail guns, power saws, and other hand-held power tools help finish the job much more quickly, keeping costs down. The list goes on and on. Unfortunately, holding that much power in your hand can be a dangerous thing, and even in the workplace, where power-tool users are professionals, accidents involving power tools are all too common.
If you have been hurt in a workplace accident, you may be entitled to significant compensation. Call us today to schedule a free case evaluation with an Atlanta personal injury lawyer.
Workplace Power Tool Accidents Remain A Problem
One of the problems with power tools is that so many people own them and use them at home, generating a level of familiarity. Certainly not the range of power tools that are available in many jobs, but drills, hand saws, and nail guns, among many other power tools, are no stranger to many Americans. This can generate a false sense of security when using these and other power tools at work. No matter how much employees think they know about using power tools, and no matter how many different power tools they think they know how to use safely, hand-held power tools are involved in many of the most serious workplace accidents, including eye injuries, cuts, amputations, and even impalings. Power tools, so necessary in so many work environments, require proper training no matter how familiar employees might think they are with the tools.
A look at the numbers makes this clear. Power tools are involved in about 400,000 visits to emergency rooms every year. The tools used are among the most common in both the home and workplace, including:
Nail guns and power nailers, which account for about 37,000 ER visits every year

Table saws, which are involved in about 29,000 ER trips annually

Chain saws, cited in 36,000 trips to the emergency room each year

Circular and rotary saw accidents lead to nearly 11,000 ER visits each year

Power drills result in almost 6,000 ER cases every year

Riding mowers and lawn tractors, so essential to landscaping firms, send 37,000 people to the ER each year

Snowblowers put nearly 6,000 people in the emergency room every year
Many employees might not recognize the risks involved with these and other tools, making proper safety training and policies all that much more critical. Private and government resources are available to help employers provide the necessary safety training and policies. Failure to do so could be negligent.
If You Were Injured At Work In A Power Tool Accident, Contact Atlanta Personal Injury Attorneys At Slappey & Sadd
If you have been injured in a workplace accident involving power tools, you should explore recovering compensation. Contact the attorneys at Slappey & Sadd for a free consultation to discuss your case. Our attorneys serve the entire state of Georgia, including Smyrna, Decatur, and Marietta.