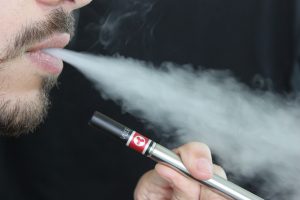 We've previously discussed the dangers associated with vaping and e-cigarettes. In the most recent development raising safety concerns associated with vaping, a former Juul executive has claimed that the company knowingly shipped over 1 million tainted nicotine pods. The allegation was uncovered as part of a lawsuit that was filed, claiming that the executive was fired because he opposed company practices. If true, the claims could expose the Juul company to massive liability from anyone who suffered injury from a contaminated Juul pod. 
The Atlanta product liability lawyers at Slappey & Sadd know how to hold corporations accountable for their dangerous products. Founded in 1992, we have decades of experience in getting injured Georgians the compensation they deserve. If you've been injured or suffered an illness due to vaping or e-cigarette use, contact us at 888-474-9616 for a free consultation or case evaluation. 
New Products – Same Legal Standards
E-cigarettes are relatively new products, having become popular only in the last few years. The dangers associated with vaping are just now coming to light. As a result, you might think that the law has not yet developed as to how to hold e-cigarette companies liable. Fortunately, this is not the case. Product liability law, while complex, is very well-developed and the basic principles apply in e-cigarette cases just as they would in any other case. 
How Product Liability Law May Apply to E-Cigarette Cases
Under Georgia product liability law, a product may be deemed defective in any of the following ways: 
The product is unsafe due to how it was designed;

The product is unsafe due to a flaw in how it was manufactured;

The product did not contain adequate warnings. 
Note that "defective" does not mean broken – in this context, it refers to a product that is unsafe for consumers in one of these three ways. E-cigarettes may be considered defective in all three ways: 
Many people have been

severely injured

when their e-cigarettes exploded. This would suggest that there is a problem with how the product was designed. Alternatively, the explosions may have been caused by manufacturing defects

The allegation concerning tainted Juul pods, if true, was most likely caused by a manufacturing defect.

E-cigarettes pose numerous health risks including

lung disease

and

seizure disorders

. After marketing these products as a safe alternative to smoking, consumers do not appear to have received adequate warnings about the potential dangers. 
Strict Liability in Product Liability Cases
In the state of Georgia, you do not need to prove that the company that manufactured or sold the product knew that it was dangerous. Georgia applies a "strict liability" standard in product liability cases, meaning that you do not need to prove that the company actually knew the product was unsafe in order to be held liable. If Juul knew the pods were tainted, however, it would certainly strengthen any claim that a consumer may bring.
Contact Slappey & Sadd – Georgia Product Liability Lawyers  
We're just now starting to understand how dangerous e-cigarettes and vaping can be. If you've suffered an injury or an illness related to vaping, the product liability attorneys at Slappey & Sadd can help you get the compensation you deserve. Call us at 888-474-9616 or send us an email to schedule a free consultation to discuss your case and how we can help you.