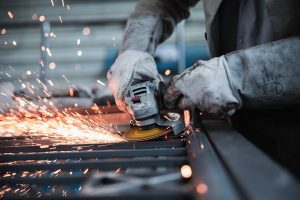 Workplace accidents are among the leading causes of accidental injury in the United States. Additionally, while many people associate workplace injuries with industrial jobs or those that require physical labor, the reality is that anyone can be involved in a workplace accident. Anyone who has been injured in an accident should call an Atlanta workers' compensation attorney as soon as possible.
Whether you developed carpal tunnel syndrome as a result of too much typing or you slipped and fell in a warehouse, people who are hurt at work are typically entitled to workers' compensation benefits. That said, workers' compensation insurers will do everything they can to minimize your benefits or deny your claim entirely. For this reason, you should take the following steps to protect your rights after a workplace accident.
Report the Accident to Your Employer
The first step you should take is to report the accident to your employer. Of course, if you require emergency medical attention, you should make sure your condition is stable before filling out an incident report. You should never feel like reporting an injury to your employer will be perceived as complaining about your job, as failing to report your injury could result in your workers' compensation claim being denied.
Seek Medical Attention
You should also seek medical attention as soon as you can after a workplace injury. Under Georgia law, your employer or their insurance company can maintain a list of authorized treating physicians from which you may choose. Importantly, if you receive certain benefits, you are entitled to seek a second opinion from a physician of your choice at your employer's expense. These second opinions are known as "independent medical evaluation," or IME. An attorney can help guide you through the process of choosing a physician and determining whether you should seek a second opinion.
Follow Your Treatment Plan
It's imperative that you follow your treatment plan after a workplace injury, even if you start feeling better pretty quickly. If you don't fill your prescriptions, engage in any prescribed physical therapy, fail to attend follow-up appointments, or otherwise depart from your treatment plan, the other side can argue that your injuries are not as serious as they actually were.
Retain an Attorney as Soon as You Can
Finally, you should contact a lawyer as soon as possible after a workplace injury. An attorney can handle the legal aspects of your claim and communicate with the insurance company on your behalf. This will ensure that your rights are protected and that you are able to focus on healing from your injuries.
Call Us Today to Speak with an Atlanta Workers' Compensation Lawyer
If you have suffered an injury in a workplace accident, it's in your best interest to retain legal counsel as soon as you can. At Slappey & Sadd, we know how to get injured workers the compensation they deserve from insurance companies that are trying to protect their bottom line. To schedule your free case evaluation with an attorney, call our office today at 888.474.9616 or send us an email through our online contact form.