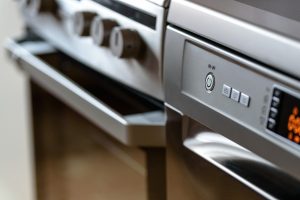 In modern society, we all use consumer products every day without thinking twice. From the toothbrush you use in the morning to the device you are reading this on, products designed, manufactured, and sold by other parties are an inescapable part of our daily lives. Unfortunately, when these products turn out to be defective, they can cause serious injuries. If you have been hurt by a consumer product, call our office today to discuss your case with a product liability attorney in Atlanta.
What to Do after an Injury Caused by a Consumer Product?
When defective consumer products injure innocent victims, they are often entitled to compensation under Georgia law. That said, the things that victims do in the days and weeks after an accident can have an effect on the outcome of their cases. Below are some of the steps you should take to protect your rights.
Keep the Product and any Related Materials
After getting injured by a product, your first instinct may be to throw the item away or destroy it – but you shouldn't. In fact, you should preserve the item just as it is. In addition, keep any packaging, inserts, instructions, or other materials that came with it.
Seek Medical Attention
It is extremely important to seek medical attention after you are injured by a defective consumer product for a number of reasons. First of all, it is vital to your safety and well-being to ensure that your injuries are recognized and treated as soon as possible. Secondly, seeing a medical professional will result in the creation of a medical record that you can use as evidence of your injuries if and when you make a claim.
Follow Your Treatment Plan
Seeking medical attention is only the first step to protecting your rights. You must then follow your doctor's recommendations as closely as you can. You should fill any prescriptions you receive and attend all recommended follow-up appointments. If you do not follow your treatment plan, the other side could argue that you failed to take steps to mitigate your damages, which could hurt your claim.
Retain an Attorney as Soon as You Can
After an accident involving a consumer product, you should call a lawyer as soon as your injuries are stable and you know you are not at risk of further injury. A lawyer will be able to evaluate your case and determine whether you have a claim. If you do, your attorney can ensure that you obtain as much compensation as possible.
Call Us Today to Schedule a Free Consultation with an Atlanta Product Liability Attorney
If you have suffered injuries using a defective consumer product, you should speak to an attorney as soon as you can. The lawyers of Slappey & Sadd are available to review your case and let you know whether you have a claim. To schedule your free case evaluation with an attorney, call our office today at 888.474.9616 or contact us online.