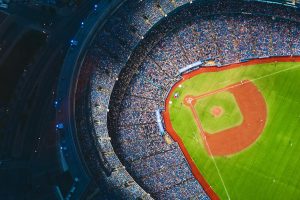 It's October – college and professional football seasons are in full swing, and the Braves are in the playoffs! Concerts, sporting events, and other entertainment events can be a great way to spend time with friends and family. Unfortunately, accidents happen, and some accidents can result in serious injury. If you've been injured at a stadium, arena, nightclub, or other entertainment venue, you may want to speak with a lawyer in order to understand your rights.  
The Venue's Obligation to Keep You Safe
Just like any other property owner, the venue owner has a duty to maintain and operate the venue so as to ensure the safety of the guests. This includes things like fixing broken railings, broken seats, and repairing other hazards, but also placing the appropriate signage concerning potential hazards that can't be removed. When the venue owner fails to do these things, the owner may be potentially liable for any injuries that result due to their failure to maintain and operate the property appropriately.  
Special Considerations for Entertainment VenuesWhile injuries can happen on any kind of property, there are special concerns with entertainment venues. The sheer volume of people can create hazards, and the nature of the events can present certain dangers. People are often drinking alcohol at these events, and low lighting and crowd conditions can make it difficult to get around. The venue owner is expected to maintain the property with the same level of care that a reasonable person of ordinary prudence would exercise under the same circumstances. In light of the increased hazards, venue owners arguably have to meet a higher standard of care than someone who, for example, operates a restaurant.  
Sports Stadium Accidents
A number of serious injuries and even deaths have occurred at sports stadiums in recent years.  25 people have fallen to their deaths at Major League Baseball games since 1969, including a man who died at Turner Field in 2015 after falling from the upper deck. A fan died at the Georgia Dome when he fell over the railing in 2012. More recently, a man fell to his death in 2017 at Wrigley Field.  
Injuries are not limited to falls, either. There are several foul balls that enter the seats at blistering speed during the course of any given baseball game. Hockey has similar concerns with pucks. In addition, there are also security concerns – a man was nearly beaten to death at a Dodgers game back in 2011.  
Concerts and Amusement Parks
Of course, accidents happen at entertainment venues other than sporting events.   We've written before about a 2007 incident at Six Flags in Atlanta, where a teen was brutally beaten and severely injured.  In 2003, 100 people died in a nightclub fire at a concert. In both of these cases, venue owners were found to have breached their duties to provide a safe environment for their guests.  
Examples
Here are some of the ways that venue owners can be negligent in providing for their guests' safety:
Failing to provide adequate security

Continuing to serve alcohol to patrons who are obviously drunk or underage

Failing to perform regular and necessary property maintenance

Failing to provide signage alerting guests to potential hazards (i.e. "wet floor" signs")
These are just a few examples – there are many other ways that venue owners' negligence can lead to injury.  
Contact an Atlanta Slip, Trip, and Fall Lawyer Today to Schedule a Free Case Evaluation
If you've been injured at an entertainment venue, the lawyers at Slappey & Sadd can help – we help accident victims across the state of Georgia get the compensation they deserve. If you'd like a free consultation, call us at 404-255-6677 or email us via our online contact form.