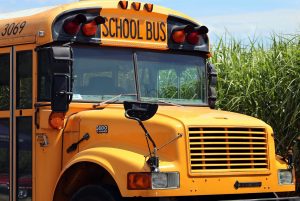 At this point, most children in Georgia have gone back to school. For many, this means taking the bus. While the school bus accidents may be statistically rare, 12 children were killed and 47 were injured getting on and off the bus from August 2018 to March 2019. The National Safety Council reports that 95 people were killed in 2017 in school bus-related crashes, with 12,000 injuries. 
If you or your child has been injured in a school bus-related accident, you need an experienced school bus accident attorney to help you understand your options. The attorneys at Slappey & Sadd help accident victims across the state of Georgia get the compensation they deserve so that they can put their lives back together. If you've been injured in a school bus accident as a result of someone else's negligence, contact us at 1-888-474-9616 to schedule a free consultation with one of our personal injury attorneys. 
What Does Georgia Law Require?