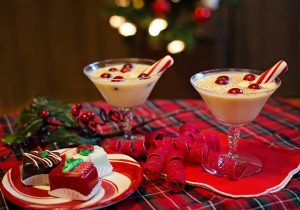 Christmas decorations are already appearing in the stores. As we write this, Halloween is only a few days away, with Thanksgiving close behind. Before you know it, it will be Christmas and then New Year's. For many people, these holidays mean getting together with family and friends and celebrating. Unfortunately, these holidays are among the highest for DUI fatalities. 
The personal injury attorneys at Slappey & Sadd represent the victims of drunk driving accidents in the Atlanta area and across the state of Georgia.  If you've been injured by a drunk driver, we believe that they should be held accountable. We will fight for your rights to make sure you get the compensation you deserve. If you'd like to learn more about how we can help, call us at 888-474-9616 or visit us online to schedule a free consultation today. 
Drunk Driving Charges vs. A Personal Injury Claim
Driving while under the influence of drugs or alcohol is against the law in Georgia. In the event of an accident, it's highly likely that criminal charges will be filed against the intoxicated driver. However, this does not mean that you cannot pursue a personal injury claim against the driver. In fact, you should be aware that the criminal prosecution may not result in any compensation for your injuries. The driver may be ordered to pay some of your medical bills or other expenses, but it is unlikely that you will be made whole. As a result, you should consult with a personal injury attorney, even if the other driver is being prosecuted for DUI. 
Proving Intoxication in a Personal Injury Case
Even if the other driver isn't charged, you may still be able to prove that the driver was intoxicated and therefore negligent. You can testify to the driver's behavior following the accident that would suggest they were impaired – their speech was slurred, you could smell alcohol on their breath, and they were unsteady on their feet. In addition, there may be witnesses who can testify that the driver was drinking prior to the accident. Even if you can't prove that they had a BAC of .08% or higher (the legal limit in Georgia), any evidence that the driver was intoxicated may be sufficient to prove negligence. 
You should also be aware that the standard of proof in a personal injury case is lower than in a criminal case. In a criminal case, the prosecution must prove that the driver was intoxicated beyond a reasonable doubt. In a personal injury case, you only need to prove that the other driver was intoxicated by a preponderance of the evidence, meaning that the evidence in your favor is slightly greater than evidence in their favor. 
Intoxication vs. Negligence
Ultimately, it doesn't matter if you can't prove that the other driver was intoxicated, so long as you can prove they were negligent. For example, the other driver may be held liable for your injuries if they were speeding, crossed a double yellow line, or fell asleep at the wheel – all things that people may do when they are intoxicated. So even if the other driver wasn't charged with DUI, and even if you don't think you prove they were intoxicated, you can still pursue a claim if it's clear that the other driver was negligent. 
Contact a Georgia Drunk Driving Accident Attorney Today to Schedule a Free Case Evaluation
You should not have to suffer as a result of someone else's negligence. If you were injured in a drunk driving accident, you deserve compensation. The personal injury attorneys at Slappey & Sadd know how to hold drunk drivers accountable for their actions. Let us help you get the compensation you need to rebuild your life – call us at 888-474-9616 or contact us online to schedule your free consultation.