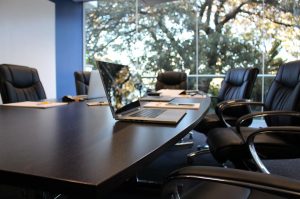 We recently wrote about why people should call a lawyer when they've been injured in an accident. If you're hesitant about picking up the phone (or sending that email), keep in mind that most personal injury attorneys offer a free initial consultation. As a result, it won't cost you anything other than time to speak with an attorney about your claim.  
Coming to the consultation prepared serves a tremendous benefit to both sides, and helps the case move forward quickly and efficiently should you decide to pursue the claim.  
Bring Your Documents
In advance of meeting with the attorney, assemble any and all documents you have related to the accident. You want to bring with you any paperwork that proves what happened, proves your injuries, and documents what the accident has cost you. Here are some examples:
Accident or incident reports

Estimates for property damage (e.g. car repairs)

Doctor's notes and reports

Receipts for any expenses incurred as a result of the accident

Pay stubs reflecting lost wages
If you're not sure whether or not your lawyer will need a particular document, bring it with you anyways. It's easy to set an unneeded document to the side, but the lawyer can't review a document that you left at home.  
Collect Your Thoughts
Before meeting with your lawyer, it may be worthwhile to sit down and make some notes on everything you remember about the accident. You want to be able to paint a very detailed picture of the scene of the accident and what happened. Taking some time to recollect details and write them down will not only help when you meet with your lawyer but may be invaluable months down the road when your memory has faded.   
Questions to Ask
Meeting with a lawyer is overwhelming for many people, especially during a stressful time in your life. It's important to get all of your questions answered, but sometimes it's hard to know what questions to ask. Here are a few questions to focus on when you meet with a lawyer:
How do I pay the attorney's fees?

Most personal injury attorneys work on a contingency fee basis, meaning that they are paid a portion of any settlement you receive.  As a follow-up question, be sure to ask the attorney how his or her fee will be calculated.

Are there any costs I will have to pay out of pocket?

 This will vary by attorney, but it's likely that you will have to pay the filing fees charged by the court and other similar administrative expenses. However, these costs are usually fairly small.

Have you handled cases like mine, and if so, how many?

This is your opportunity to get a sense of how much experience the attorney has.  

What do you think it is worth? What is the likelihood of success?

This helps establish reasonable expectations.  

What is the timeline for a case like mine?

Again, this helps establish expectations. Some cases can take several months and even years to get resolved.

What will my role be?

A lawyer can be a tremendous help, but he can't do everything. Your involvement will be necessary, and the lawyer should be able to give you an idea of how involved you will need to be and when.  
Contact Slappey & Sadd – Atlanta, Georgia Personal Injury Attorneys
We've been helping accident victims across the state of Georgia since 1992. We are not a high-volume law firm – we carefully consider each case we take on so that our clients receive the very best representation. And if we don't win, you pay no fee. If you'd like a free consultation with one of our attorneys, either call us at 404-255-6677 or email us via our online contact form.