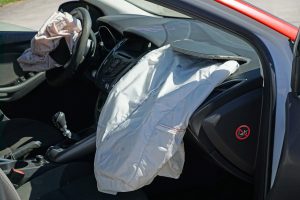 In some cases, insurers will pressure you to settle your claim as quickly as possible. Unfortunately, these quick cash settlements are lowball offers for far less than what your claim is worth – the primary purpose is to limit the amount of money the insurance company will have to pay on your claim. By accepting the offer, you could find yourself with uncovered medical expenses and other losses that you will need to pay out of pocket. If you stand your ground and build your case, however, you can often get the insurance company to make a fair settlement of your claim. 
There are other cases, however, where the insurance company either refuses to pay more than their lowball offer or refuses to pay anything altogether. If you find yourself in that situation, you need to understand your options. 
Go to Court
Most personal injury cases settle without going to trial, many without even filing a lawsuit. Unfortunately, this isn't always the case, and you need to file suit in order to get your claim resolved. The insurance company may be refusing to settle your claim for one of the following reasons: 
The parties cannot agree on some of the most fundamental facts

There is a good-faith dispute as to who is responsible for the accident

There are legal issues in the case that cannot be resolved by the parties
These cases are difficult and often require judicial intervention to get resolved. 
However, there is another reason that the insurance company may be refusing to pay your claim – your claim is time-barred. Under Georgia law, you have two years from the date of your injury to file suit. If you don't file suit before that time, you cannot file suit no matter how strong your claim may be. The insurance company may be denying your claim because the deadline will soon pass or because it is already too late. 
Pursue a Claim for Bad Faith
An insurance company acts in bad faith when it refuses to honor the obligations to provide coverage as required by the insurance policy. This can include refusal to pay claims as well as unreasonable delays in processing claims. If you suspect that your insurance company had denied or handled your claim in bad faith, you can file a lawsuit asking a court to force them to pay your claim. This claim can be pursued alongside your claim against the negligent party. 
Unfortunately, bad faith claims are complicated and very difficult for non-lawyers to pursue. You can expect the insurance company to aggressively defend itself and deny that it has acted in bad faith. You need to understand the law and which facts are relevant in order to be successful. 
Hire an Atlanta Personal Injury Lawyer
If your insurance company is refusing to make a fair settlement of your claim, the best thing you can do is speak with an experienced Georgia personal injury lawyer. Simply getting a lawyer involved may help get your claim resolved quickly. They can help you build your case, and if necessary, go to court to get you the compensation you deserve. If you're worried about legal fees, most, if not all, personal injury attorneys work on a contingency fee basis – this means that you don't pay any legal fees unless you win. 
The Atlanta personal injury lawyers at Slappey & Sadd have the knowledge, experience, and skills to get your case resolved so that you can get the compensation you need. Contact us today at 888-474-9616 to schedule a free consultation to discuss your case and how we can help.