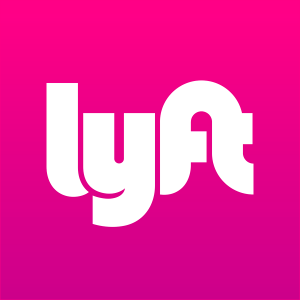 Ridesharing services like Lyft and Uber have changed the way that Atlantans get around the city. Unfortunately, ridesharing drivers get into accidents just like anyone, often causing serious injury to their passengers, other motorists, or anyone else unlucky enough to be in the vicinity.
Ridesharing accidents can be legally complicated, but an Atlanta car accident lawyer at Slappey & Sadd can help ensure that you get the compensation you deserve. Here are some of the general principles regarding liability in ridesharing accidents in Georgia. To learn more, call our office today.
Fault Determines Liability
The principles that apply to accidents involving Lyfts are the same as any other car accident; the at-fault party is liable for victims' damages. In many cases, the at-fault driver is the liable party, but 3rd parties can also be liable in certain situations. Some causes of accidents that typically make a driver at-fault include:
Speeding

Distracted driving

Driving under the influence of alcohol or drugs

Violating traffic laws
If a Lyft Driver Causes an Accident
If a Lyft driver is at-fault for an accident, the liable party will depend on what he or she was doing at the time the accident occurred. Lyft, like Uber, has chosen to provide insurance coverage for its drivers in certain situations
If the driver has his or her app off, there is no coverage from Lyft. This means injured victims will need to pursue recovery against the driver directly.

If the driver has his or her app on and is waiting for a ride, Lyft provides $50,000 per person for bodily injury, $100,000 per accident, and $25,000 per accident for property damage. This coverage only kicks in if the driver's personal insurance doesn't apply.

If the app is on and the driver is picking up passengers or is in the process of providing a ride, Lyft provides $1,000,000 in 3rd-party liability.
If another Driver Caused an Accident
If you are involved in an accident while riding in a Lyft, and another driver causes an accident, you would likely assert a claim against the at-fault driver's insurance policy. 
Do You Need a Lawyer to Handle a Claim Against Lyft?
Lyft and its insurance companies are highly incentivized to resolve claims as quickly and cheaply as possible. For this reason, it's highly advisable that you retain an attorney to represent you – even if your case is going to be settled out of court. In many cases, victims with attorneys are able to obtain significantly more compensation than they would have without the help of a lawyer.
Call Us Today to Speak with an Atlanta Ridesharing Accident Attorney
If you have been hurt in a Lyft accident, you should speak to an attorney as soon as you can. At Slappey & Sadd, our experienced Atlanta ridesharing accident lawyers will review the facts of your case and, if appropriate, pursue maximum compensation on your behalf. To schedule your consultation with an attorney, call us today at 888.474.9616 or contact us online.