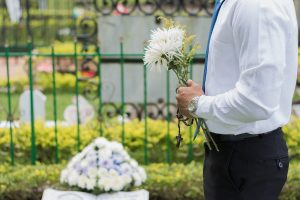 Most of the cases we handle involve people who have been seriously injured. Unfortunately, there are also cases that involve the death of the victim. These cases are not only heart-breaking but can also be complicated. If you have lost a loved one as a result of someone else's actions, you may have a claim for wrongful death. However, there are some important details that you need to know before you can pursue compensation.
What Constitutes a Wrongful Death?
A wrongful death is one that is caused by the negligent, reckless, intentional, or criminal acts of another person. Most of the wrongful death cases we handle involve negligence or recklessness – the victim's death was the result of someone else's lack of due care. Examples of these types of wrongful death claims are as follows:
Car accidents

Deaths caused by defective products

Deaths resulting from medical malpractice
However, it's important to note that you can also bring a wrongful death claim for intentional and criminal acts, such as premeditated murder. These cases can be pursued for financial compensation alongside a criminal prosecution. In addition, your wrongful death claim may be successful even if the responsible person is acquitted in the criminal case. 
Who Can Pursue a Wrongful Death Claim?
Georgia law limits who can bring a wrongful death claim, determined by the relationship to the victim. 
Only the surviving spouse may bring a wrongful death claim for the death of a spouse. However, if there are surviving minor children, the surviving spouse must also represent the interests of the children. 

If there is no surviving spouse, the right to bring a wrongful death claim passes to the surviving children. 

If there are no surviving children, the wrongful death claim may be brought by the surviving parent or parents of the victim or the representative of the victim's estate. 
If a claim is brought on behalf of the victim's estate, any compensation will be held by the estate for the beneficiaries of the victim's estate. 
Georgia's wrongful death statute is complicated, and unfortunately, simply having a relationship with the victim may not be sufficient. If you have suffered from the death of a loved one, you should discuss your case with an experienced wrongful death lawyer to determine whether you have a claim. 
What is a Wrongful Death Claim Worth?
There are two types of compensation available in a wrongful death claim. First, Georgia law allows you to recover the "full value of the life of the decedent without deducting for any of the necessary or personal expenses of the decedent had he lived." This includes the following losses:
Total employment income over their lifetime

Retirement benefits and investment income

The value of whatever care they may provide to their family

Lost companionship 
In addition, you can also recover any financial losses resulting from the death of the victim: 
Medical expenses

Burial and funeral expenses

Any pain and suffering the victim suffered prior to death
Determining the value of a wrongful death claim is a complicated calculation, and most non-lawyers will significantly underestimate the value of their claim. As a result, we strongly recommend that you consult with an experienced wrongful death attorney rather than pursue your claim on your own. 
Call Slappey & Sadd – Georgia Wrongful Death Attorneys
If you've lost a loved one in an accident or as a result of someone's intentional actions, we can help you navigate the wrongful death process. Founded in 1992, our firm's attorneys have the experience and knowledge you need to get the compensation you deserve. If you'd like to schedule a free consultation about your case, call us at 888-474-9616 or contact us online.