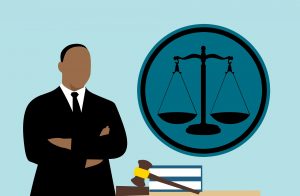 Losing a loved one is never easy – especially when that loss occurs in a fully preventable accident that was caused by another person's negligence. Accidents that result in death could include (but certainly are not limited to) truck accidents, car accidents, slip and falls, work-related accidents, defective product accidents, and medical malpractice (i.e. by doctors, nursing homes, and other health care providers).
The Georgia wrongful death lawyers at Slappey & Sadd, LLC have been helping individuals and estates recover compensation on behalf of their deceased loved ones for many years. Our attorneys handle wrongful death cases throughout the State of Georgia, including in Fulton County, DeKalb County, Gwinnett County, Muscogee County, Newton County, Richmond County, Troup County, Walton County, and Whitfield County.
Bringing the Wrongful Death Claim
There are several family members who could bring a claim for wrongful death on a deceased loved one's behalf. Those individuals include the following:
The spouse of the decedent (first priority)

The decedent's children

The decedent's surviving parent or parents (i.e. if there is no surviving spouse or surviving children who are available to file the wrongful death claim)

The personal representative – or PR – for the estate of the decedent



Burden of Proof in a Wrongful Death Claim

Generally speaking, wrongful death claims in Georgia and elsewhere can be very difficult to prove. This is because at trial, juries are less inclined to award money to a deceased individual's loved ones or personal representatives, as opposed to a live person. The insurance companies, of course, are aware of this, and adjusters take it into account when they make settlement offers on wrongful death cases.
 
A wrongful death claimant must essentially establish the same legal elements he or she would have to prove in an "ordinary" personal injury claim. First, the claimant must demonstrate that another person acted unreasonably under the circumstances and that this negligence directly resulted in the decedent's death.
 
Wrongful death claimants could pursue monetary compensation for all of the decedent's medical expenses and care costs leading up to his or her death. The claimant could also request damages representing the decedent's anticipated future lost earnings. Finally, the claimant could seek reimbursement for the decedent's funeral expenses, along with compensation for the pain and suffering that the decedent experienced up until the time of his or her death.
Schedule a Free Case Evaluation with a Georgia Wrongful Death Lawyer Today
At Slappey & Sadd, LLC, our legal team has the skills and knowledge to file and pursue a wrongful death claim on behalf of your deceased loved one. Our compassionate team will aggressively pursue damages on your behalf and fight for the compensation you need to bring closure.

If your loved one was killed in an accident that was not his or her fault, time may be of the essence, and you should not delay in seeking experienced legal counsel to take action on your behalf. To schedule a free consultation or case evaluation with a Georgia wrongful death lawyer, please call us today at 404.255.6677, or contact us online.