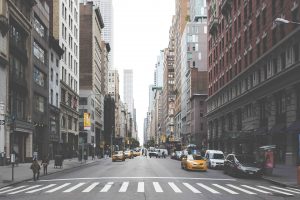 Georgia pedestrian accidents can occur in a variety of different locations, from parking lots and parking garages to sidewalks and crosswalks. In many instances, these accidents occur because a motor vehicle driver operates a vehicle in a careless or reckless manner, striking the pedestrian and causing him or her to fall and suffer injures.
Since pedestrians do not have an outer shell or covering around them, upon impact, they are likely to strike the ground violently and can suffer broken bones, traumatic head injuries, soft tissue injuries, and spinal cord injuries.
Fortunately, if you or a loved one has suffered any of these injuries in an accident, you might be eligible to recover damages. At Slappey & Sadd, our skilled legal team has been representing victims of pedestrian accidents throughout the State of Georgia for many years. Our lawyers regularly handle pedestrian accident cases in Fulton County, DeKalb County, Gwinnett County, Muscogee County, Newton County, Richmond County, Troup County, Walton County, and Whitfield County.
How Drivers Cause Pedestrian Accidents
Drivers owe a duty to all other motor vehicle drivers on the road, as well as to all pedestrians who are on or near the road. A driver's duty of care also extends to pedestrians in parking garages, parking lots, and at traffic intersections – especially those which are equipped with crosswalks.
Motor vehicle drivers, however, sometimes fail to operate their vehicles in a safe and reasonable manner in these places. A driver, for example, might disregard the rules of the road, operate a vehicle while impaired by drugs or alcohol, or improperly use a cell phone while driving.
Pedestrian accident victims are responsible for proving that a driver behaved negligently. Specifically, the accident victim must show:
That the driver violated a traffic law or engaged in distracted driving

That the driver's negligence caused his or her vehicle to collide with the pedestrian

That the pedestrian suffered bodily injuries as a result of the collision

That the injuries were the direct result of the pedestrian accident
What if the Pedestrian Contributed to the Accident?
In some cases, pedestrians undertake certain actions that contribute to an accident or to the injuries suffered in the accident. For example, the pedestrian might choose to walk in an area (such as in a parking lot or garage) that is marked 'off limits' to pedestrians. At a traffic intersection, the pedestrian might walk outside the lines of a designated crosswalk.
In Georgia, even when a pedestrian contributes to his or her accident, the pedestrian is still eligible to recover damages for the injuries suffered – so long as the pedestrian's portion of fault is less than that of the driver. Likewise, the pedestrian must not have had an opportunity to escape the accident's consequences through the use of reasonable and ordinary care.
Still, an injured pedestrian's damages can be reduced by his or her portion of fault for the accident.
Speak with a Georgia Pedestrian Accident Lawyer Today
Pedestrian accidents in Georgia are painful and traumatizing experiences. If you or a family member has suffered a pedestrian accident injury due to a negligent driver, call the experienced litigators at Slappey & Sadd today.
To schedule a free consultation or case evaluation with a Georgia pedestrian accident attorney, please call us today at 404.255.6677, or contact us online.