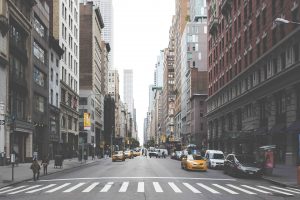 Georgia pedestrian accidents can occur in a variety of different locations, from parking lots and parking garages to sidewalks and crosswalks. In many instances, these accidents occur because a motor vehicle driver operates a vehicle in a careless or reckless manner, striking the pedestrian and causing him or her to fall and suffer injures.
Since pedestrians do not have an outer shell or covering around them, upon impact, they are likely to strike the ground violently and can suffer broken bones, traumatic head injuries, soft tissue injuries, and spinal cord injuries.
Fortunately, if you or a loved one has suffered any of these injuries in an accident, you might be eligible to recover damages. At Slappey & Sadd, our skilled legal team has been representing victims of pedestrian accidents throughout the State of Georgia for many years. Our lawyers regularly handle pedestrian accident cases in Fulton County, DeKalb County, Gwinnett County, Muscogee County, Newton County, Richmond County, Troup County, Walton County, and Whitfield County.