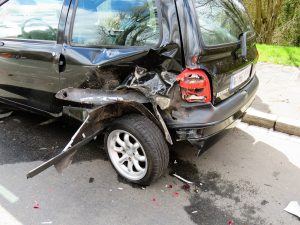 No matter how minor your car accident may seem, it can be the beginning of a long and complex legal matter. One of the key factors in getting a fair settlement or court verdict is being able to back up how the accident unfolded and the damages you are claiming. Your Georgia personal injury attorney will have several ways to accomplish this. However, one of the best ones is using the testimony of any witnesses.
Obtain Witness Info Whenever Possible
It should go without saying that your safety and well-being after an accident are paramount to anything else. Always have someone call local law enforcement and an ambulance if needed before worrying about witnesses. When and if you can, you should attempt to obtain the names and contact information of any witnesses, as well as their statement about what they observed. Such information will be valuable as your Georgia personal injury lawyer builds your case. It is worth noting that statements obtained as soon as possible will probably be more accurate than later statements.
Witnesses can be other drivers or passengers in vehicles that were nearby at the time, pedestrians, or bicyclists, or even someone in a home or a business. If, for whatever reason, you are not able to get this info, it can sometimes be found on the police report of the responding officer. Your legal team can go through the proper channels to receive a copy of this report.
Why are Witnesses Valuable in Car Accident Claims?
Witness statements are an essential part of any injury claim. Without them, a fair settlement could be harder for your Georgia personal injury attorney to obtain. Witness statements can add value to your claim because:
They are a neutral party that provides added credibility if they can corroborate your account of the car accident
They can help bring clarity to the accident and establish fault
They can establish details of what happened that you may not remember or even realized
They might have heard an admission of fault from the defendant after the accident
They can help you reach a speedy and fair ending to your claim
Talk to a Knowledgeable Georgia Personal Injury Lawyer
A car accident can be a draining and shocking experience. Unfortunately, car insurance companies commonly offer low settlements to injured parties. You should turn down these offers and guard your legal rights to ensure maximum financial recovery. An accomplished attorney, along with credible witnesses, could help you receive the financial compensation you are rightfully entitled to receive. At Slappey & Sadd, LLC, we are knowledgeable about how certain types of injuries are valued and we can advise you when you receive a low offer.
We serve clients over the entire state of Georgia, including the cities of Atlanta, Roswell, Sandy Springs, Marietta, Smyrna, Decatur, Lithonia, Lawrenceville, Norcross, Columbus, Fort Benning, Covington, Augusta Lagrange Rossville Loganville, and Dalton. Call 404.255.6677 or use our online contact form to schedule your free legal consultation with a skilled Georgia personal injury lawyer today. For your safety and convenience, our lawyers can provide consultations via phone or video conferencing.