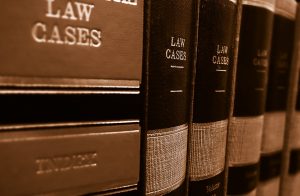 Most people may never hire an attorney, typically because the need never arises. But if you've recently been injured in an accident, you may be asking yourself whether you should hire a lawyer.
While there isn't a one-size-fits-all answer to that question, we would encourage you to not rule out hiring a lawyer right away. For most accident victims, it's at least worth talking to a lawyer to help you understand how they can help you with your case. To help facilitate that discussion, we thought we would devote some space on this blog to raise some points for you to consider when making this very important decision.
What are Your Out-of-Pocket Losses?
Many people rely on their health insurance to provide coverage for their injuries, but fail to take into consideration those costs that won't be covered by insurance. This can include not only co-pays, deductibles, and other medical expenses, but other losses as well. You may have lost wages or other income. Maybe you can't drive, and now have to pay for public transportation or other car services. Whatever your losses are, your health insurance company isn't going to cover anything beyond the medical expenses they are obligated to cover. A personal injury lawyer can hold the negligent party responsible to insure that you are fairly compensated for all of your losses.
Pain and Suffering
If you've been in a serious accident, your life may never be the same. You may not be able to engage in your favorite recreational activities, or have to deal with a temporary or permanent disability. You're in pain, you can't sleep, and you're stuck at home, unable to work. This is an unfortunate reality for many accident victims, and they deserve to be compensated fairly for their pain and suffering. Unfortunately, successfully pursuing a claim for pain and suffering is nearly impossible for non-lawyers.
The Insurance Company Will Have Legal Counsel
When trying to negotiate a settlement of your claim, you will likely wind up dealing with the at-fault party's insurance company. You will probably be speaking with an adjuster or other insurance professional, but be aware that they are in very close contact with their lawyers. They will use their expertise to their advantage in order to negotiate an outcome that best serves the company's interest rather than yours. A personal injury attorney can help level the playing feel to make sure you get a fair result.
But Aren't Lawyers Expensive?
Every personal injury attorney we know works on a contingency fee basis. We can't speak for other firms, but at Slappey & Sadd, this means that we don't charge you any legal fees unless we recover compensation on your behalf. As a result, there are no upfront legal fees that you need to pay.  
Contact Slappey & Sadd – Atlanta Personal Injury Attorneys
We understand the hesitation people have about hiring a lawyer, and for that reason, we strive to make sure our clients are completely comfortable with the representation before proceeding. With decades of experience, we've helped thousands of people in the Atlanta area, and we're confident that we can help you get the compensation you need to put your life back together. For a free, no-obligation initial consultation, call 888-474-9616 or send us an email to speak with one of our personal injury attorneys.