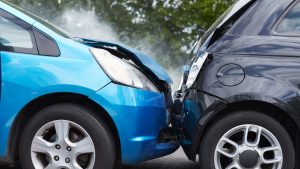 Being injured by another motorist's negligence puts you in a very vulnerable position. You are facing medical bills, may be experiencing lost wages, and are enduring physical and emotional pain and suffering. It's a lot, and achieving your most complete recovery will likely be based on your ability to obtain a fair settlement. The best way to help ensure your recovery and protect your claim is with an experienced Atlanta car accident lawyer in your corner. 
Your Car Accident Claim
Your car accident claim will address the losses you experience as a result of the other driver's negligence (what the law calls your damages). Your covered losses can include all the following:
Any property damage to your vehicle

Your medical expenses, which should include current related expenses and any ongoing and/or future related healthcare needs

Your lost income, which should address lost earning potential (if your injuries are serious and affect your ability to do your job)

Your physical and emotional pain and suffering, which can be exceptionally challenging to resolve and should not be sidelined
An important aspect of your car accident claim is ensuring that the losses you've endured are well represented, and this is a job that is best left in the capable hands of a dedicated car accident attorney. 
The Other Driver's Negligence
Car accidents are often the result of driver negligence, and this negligence can take any of the following serious forms:
Distraction

–

Distracted drivers

don't pay adequate attention to the job at hand, and as a result often cause dangerous accidents. 
Exhaustion

–

Drowsy drivers

can experience impairments that are very similar to those experienced by drunk drivers, and many motorists fail to recognize the danger. 
Impairment

– Drunk drivers can experience diminished capacities in terms of cognitive, physical, and even sensory abilities, and they are some of the most dangerous drivers out there. 
Excess Speed

– Excess speed ensures that motorists have less time to react to dangers on the road and ensures that any ensuing accidents will be that much more serious.   
Proving the other driver's negligence is a complicated process that your car accident lawyer is well prepared to take on. 
The Insurance Company
While the involved insurance company is in the business of covering car accident claims like yours, it's also motivated by profits that inspire it to do what it can to keep settlements like yours as low as possible. Your seasoned car accident lawyer will not only ensure that you have a strong claim but will also assertively advocate for its best possible resolution – while ably handling any roadblocks the insurance company attempts to throw out along the way. 
Reach Out to an Experienced Atlanta Car Accident Lawyer Today
If you or someone you love has been injured by another driver's negligence, you need an accomplished Atlanta car accident Lawyer on your side, and the legal team at Slappey & Sadd is well positioned to help. For more information, please don't hesitate to contact or call us at 888.474.9616 today.