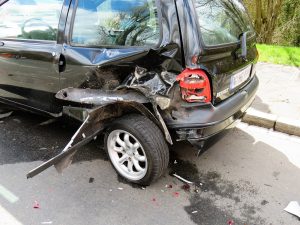 The car accident attorneys at Slappey & Sadd have been working with car accident victims in the Atlanta area and across the state of Georgia since 1992. We have the knowledge and experience to hold negligent drivers and their insurance companies accountable. If you've been in an accident and don't know where to turn, call us at 888-474-9616 or contact us online to schedule a free consultation to discuss your case. 
Rear-End Accidents Involve Intense Forces
Most rear-end accidents involve one vehicle that is moving and one that is stopped or moving significantly slower. As a result, the forces involved can be tremendous, particularly if the vehicle is traveling at a high rate of speed. The larger the vehicle and the faster it is traveling, the greater the force exerted on the vehicle that is rear-ended. For this reason, rear-end accidents involving trucks can be especially dangerous.