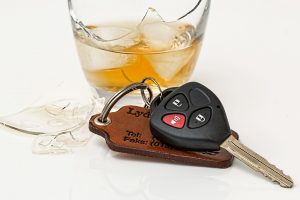 In a study released last month, Georgia ranked 21st out of all 50 states for the most drunk driving fatalities per capita. While it's good news that Georgia isn't in the top ten, our state is in the top half with 3.51 deaths per 100,000 people. According to the NHTSA, alcohol-related fatalities accounted for 24% of all car accident fatalities in the state of Georgia in 2017.
Drunk Driving is Negligent Driving
When someone is injured in a car accident, the victim may be entitled to compensation if the accident is the result of someone else's negligence. Negligence is typically defined as the failure to take reasonable care under the circumstances. If you can prove that the other driver's negligence caused your injuries, then the other driver can be held liable for your injuries and other losses.
In the context of a drunk driving case, it's practically impossible to argue that someone isn't negligent when they get behind the wheel while under the influence. Even if the driver's blood alcohol content wasn't high enough to support a DUI, evidence of their impairment may be sufficient to establish their negligence.
Who is at Fault?
In a drunk driving case, the driver who was under the influence is typically at fault. However, there may be other parties who are at least partially responsible and should be held accountable:
The owner of the vehicle

. For example, the owner of the vehicle lent their car to the driver knowing that the driver was intoxicated.

The driver's employer

. If the driver caused the accident while driving for their employer, the employer may be responsible if they knew or should have known the driver was intoxicated.

The bar or other establishment that served the driver

. Under

Georgia law

, bars and restaurants may be held liable for serving patrons who are under-age or intoxicated if they know that they will soon be driving.

The party host

. Private parties who serve alcohol to minors or know that their guests shouldn't be driving may be held liable for any accidents that occur.    
In most car accident cases, the at-fault driver's insurance pays the claim. Drunk drivers often don't have insurance because of prior convictions and the heavy premiums that follow. As a result, it's important to explore all of your potential options to make sure you get the compensation you deserve.
Drunk Driving Accidents Cause More Than Just Injuries
If you've been injured by a drunk driver, you're obviously going to have numerous medical bills. Your medical bills may be covered by your health insurance, but don't forget that you will have some out-of-pocket expenses. In addition, there are some other losses are often overlooked:
Lost wages or other income due to inability to work or time off for medical treatment

Short-term, long-term, or even permanent disability and the related costs

Pain and suffering

Transportation costs in order to receive medical treatment or because you can't drive due to your injuries
An experienced drunk driving accident attorney can help you compile all of your losses and calculate what your claim is worth.  
Contact a Georgia Drunk Driving Accident Attorney Today
If you've been injured by a drunk driver, the personal injury attorneys at Slappey and Sadd know how to help you get the compensation you need. Our attorneys provide dedicated, aggressive legal representation to accident victims in the Atlanta area and across the state of Georgia. Call us at 888-474-9616 or contact us online in order to schedule a free consultation with one of our experienced personal injury attorneys.