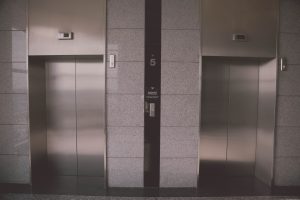 Elevators and escalators are everywhere, especially in major cities like Atlanta. Most of us have grown up never having lived without them, which is why we tend to overlook the fact that escalators and elevators can also be incredibly dangerous. They are incredibly sophisticated pieces of machinery that consist of numerous moving parts that can cause serious injuries when they malfunction. At least 17 people were injured in an escalator accident in Hong Kong in 2017. In October of this year, dozens were injured when an escalator collapsed in Rome. Closer to home, ten students were injured in an escalator accident at a Manhattan High School in September. If you've been injured while using an elevator or an escalator, this post identifies some of the things you may want to consider.
The Causes of Elevator and Escalator Accidents
There are many things that can cause elevators and escalators to be unsafe or malfunction. In some cases, there may be multiple factors that led to the accident. General mechanical failures are common, as elevators and escalators require a lot of maintenance and upkeep. For this reason, local ordinances and state laws require that they pass regular safety inspections. Failure to conduct routine inspections or perform necessary maintenance and repairs can result in accidents and serious injuries.
Here are some of the common issues that result in elevator and escalator accidents::
Escalator Accidents
Wet or otherwise slippery surfaces

Clothing or footwear getting caught in the escalator

Broken or missing steps, gaps between the "comb plate" at the top and bottom of the escalator

Insecure handrails

Sudden stops or changes in speed that lead to falls
Elevator Accidents
Door malfunctions

Sudden drops, stops, or other motion malfunctions

Electrical failures and fires

Elevator car stopping and the door opening when it is not level with the floor
It may not be easy to determine what caused the accident to happen, and investigations into the cause of the accident make take quite a bit of time.
Common Injuries Resulting from Elevator and Escalator Accidents
Some injuries may be minor, but others may require extensive medical treatment. It could take weeks or even years to recover from your injury, or your injury may leave you with a permanent disability. Children and the elderly are especially at risk for serious injury in an elevator or escalator accident. Here are some examples of the injuries our clients have sustained in elevator accidents:
Broken bones, cuts, and bruises caused by tripping and falling

Burns and smoke-inhalation injuries caused by electrical fires

Crushed or severed arms, fingers, toes, feet, or other limbs

Head, back, and neck injuries due to unexpected drops, stops or other sudden movements

Injuries due to overcrowding
Contact an Atlanta Area Elevator and Escalator Accident Attorney
If you've been injured in an escalator or elevator accident, you may be wondering what to do next. You need to focus on your health and your future, and the attorneys at Slappey & Sadd can handle the rest. If you would like to schedule a free consultation with one of our elevator and escalator accident attorneys, call us at 888-474-9616 or send us an email.