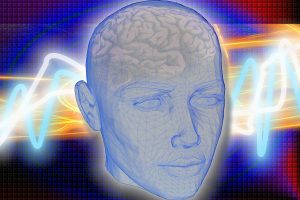 Many injuries may not manifest themselves right away, including head injuries. Immediately following the accident, you're body is charged with adrenaline. You may also feel shaken up and somewhat disoriented, which is totally natural under the circumstances. 
Many people, unfortunately, ignore the symptoms that arise later. Listen to your body and get a thorough exam by your doctor if you don't feel right a few days later. Head injuries can be especially difficult to self-diagnose because the symptoms are often subjective. A doctor or other medical professional can help determine whether you have suffered a concussion or other head injury.  
Symptoms of a Head Injury
Thanks to all of the research done in recent years, we have learned that concussions and other head injuries are much more serious than previously thought. We have also gotten much better at diagnosing these injuries. If you're suffering any of the following symptoms, you should go see your doctor:
Persistent headaches

Difficulty remembering the accident or the time surrounding it

Nausea

Confusion or muddled thinking

Ringing in your ears

Dizziness

Sensitivity to light and noise

Changes in sleep patterns
Again, these symptoms are subjective – unlike a broken arm, for example. However, that doesn't mean that your symptoms aren't valid or will be dismissed. Your doctor will listen and take your issues seriously. 
What You Could Be Facing 
If you have suffered a head injury, you may need extensive treatment and recovery. As a result, you could be facing the following:
Significant medical bills

Lost wages due to inability to work

Inability to take care of your family

Inability to enjoy hobbies and other interests
Under the law, you're entitled to be made whole if you were injured by someone else's negligence. Unfortunately, you will most likely have to deal with the other party's insurance company, who will try to pay as little as possible on your claim. An experienced head injury lawyer can help you build the strongest claim possible so that you can get the compensation you need. 
Contact Slappey & Sadd – Atlanta Head Injury Lawyers
Don't leave your future in someone else's hands – you need someone on your side who will fight for the compensation you deserve. Founded in 1992, we have the knowledge and experience to make sure you get a fair result. We work with people across the state of Georgia, so no matter where you are, call us at 404-255-6677 or send us an email to schedule a free consultation.