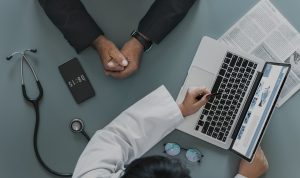 In our last post, we covered the basic elements of a medical malpractice claim. We'll continue that discussion here with some other important considerations that will determine whether you can successfully pursue a claim for medical malpractice.  
The Statute of Limitations
In the state of Georgia, there is a two-year statute of limitations on medical malpractice claims. This means that you cannot file a lawsuit more than two years after the date your injury occurred. No matter how strong your case is, you will not be able to recover compensation for your injuries if you do not file within two years.
It's important to note that the statute of limitations runs from the date your injury or illness occurred, which may not be the as the date you received treatment. However, Georgia also has a "statute of repose" that bars any medical malpractice claim more than five years after the date of treatment.
What May Not Qualify as Medical Malpractice
Just because your treatment did not result in the best outcome, it does not mean that you have a medical malpractice claim. Here are some instances where it may be difficult to prove that your injury or illness was the result of medical malpractice:
The treatment was ineffective

. When it comes to medical treatment, it is rare that there are any guarantees. The treatment may not cure your injury or illness, or it might only provide minor relief. If the possibility that the treatment could be ineffective was disclosed to you, it will be difficult to pursue a claim for medical malpractice.

Unforeseen complications

. Despite your doctor's best efforts, things can unexpectedly go wrong during treatment. Medical malpractice does not include instances where something happened that was impossible to predict.

Potential complications that were known and disclosed

. Some treatments carry specific risks or additional injury or illness. You cannot make a claim for medical malpractice in these cases.  
It's important to understand that we are speaking very generally, and these are common arguments that medical professionals raise when faced with a medical malpractice claim. As a result, it's vitally important that you discuss your situation with an experienced medical malpractice attorney if you suspect that you have suffered as a result of medical malpractice.
Obvious Cases of Medical Malpractice
While many cases may not be clear cut (which does not mean that no medical malpractice occurred), others are obvious instances of medical malpractice:
Operating in the wrong place or performing the wrong procedure

Leaving sponges, clamps, or other foreign bodies inside the patient

Failing to disclose a significant potential risk, side-effect, or complication

Performing an unnecessary emergency procedure without the patient's consent
What Are Your Damages?
You will not be able to recover compensation unless you can prove that you were harmed in some way. Here are some losses that you can identify to establish your losses, referred to as "damages" in the legal context:
Medical expenses incurred for ongoing treatment or additional treatment necessitated by the malpractice

Lost wages or reduced earning capacity

Pain and suffering
Slappey & Sadd – Atlanta Medical Malpractice AttorneysMedical malpractice claims are extremely difficult for non-lawyers to pursue successfully. Representing victims of medical malpractice since 1992, the attorneys at Slappey & Sadd have the skills and experience you need to get the compensation you may be entitled to. Our attorneys can evaluate your claim and help you understand your options. If you'd like to schedule a free consultation, call us at 888-474-9616 or contact us online to discuss how we can help you.