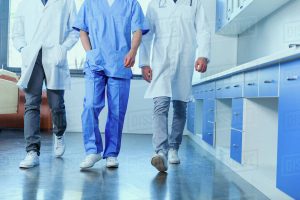 On March 24, 2022, WAGA-TV FOX 5 in Atlanta reported that a Hall County jury ruled Northeast Georgia Medical Center gynecologic oncologist Dr. Andrew Green committed medical malpractice in a case where his patient later died. The doctor and the medical center were ordered to pay $3 million to the victim's family.
On the day of that report, the Georgia Court of Appeals threw out the jury's decision, agreeing with the defense's assertion that the patient's estranged husband should have filed the lawsuit instead of what victim's mother and children. You can avoid these kinds of devastating rulings by making sure you are working with an experienced Atlanta medical malpractice lawyer when taking legal action.
If you suffered serious injuries or your loved one was killed by medical negligence in the Atlanta area, it will be incredibly important for you to have legal representation moving forward. The Law Offices of Slappey & Sadd, LLC represents clients throughout Georgia and offers more than a quarter-century of legal experience.