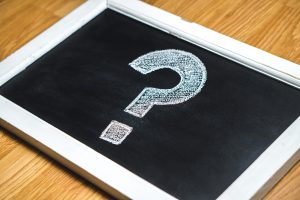 Understandably, people can often be reluctant to contact a lawyer. Lawyers have a reputation for being expensive, and maybe you're worried about suing another person. The problem is that if you wait too long, you could jeopardize your case and even lose your rights. It never hurts to contact a lawyer even if you're not sure you need one – an experienced personal injury attorney can help you understand your options. 
If you've been injured, the personal injury attorneys at Slappey & Sadd can help. We can help you assemble the evidence you may need, deal with the insurance companies, and make sure you get the compensation you deserve. If you're worried about the cost, you pay no legal fees unless we recover compensation for you. Call us at 888-474-9616 or contact us online to schedule a free consultation to discuss your case and how we can help you.  
What Health Insurance Doesn't Cover
Of course, health insurance policies can vary widely. As a result, what may or may not be covered will be determined by your particular policy coverages. Generally speaking, however, we should note that the following is not likely to be covered by your health insurance:
Co-pays

Lost wages or other income

Pain and suffering
Co-pays may not be that much money but can add up over multiple visits. If you have to miss work due to your injuries, your lost wages could be significant and make it difficult to pay your bills. 
Pain and suffering is probably the most significant component of your claim that will not be covered. Pain and suffering can include physical pain and suffering, but also mental anguish. Georgia law gives broad latitude to seek compensation for pain and suffering, and unlike many other states, does not have a statutory cap on damages. 
Unfortunately, most non-lawyers don't properly understand the total value of their claim. An experienced personal injury attorney can make sure that all of your losses are included in your claim and help you receive maximum value. 
Your Injuries May Be More Serious Than You Think
Many injuries don't manifest themselves right away. Other injuries may seem minor at first, but then reveal themselves to be much more serious. In other cases, complications can arise or treatment can be ineffective. 
Unfortunately, the insurance company will try to get you to settle your case as quickly as possible. As part of the settlement, they will require you to sign legal documents releasing them from all current and future claims. As a result, you could find yourself with uncovered medical expenses and other losses with weeks, months, or even years of treatment ahead of you.  
How Long Will Your Recovery Take?
Some people think that they should wait until they have finished treatment before and know their total losses before contacting a lawyer. While you can do that, it can jeopardize your claim. First, the evidence that you need to support your claim can get lost and witnesses' memories can fade. A personal injury attorney can help you assemble the evidence you need when, and if, you decide to proceed with legal action. 
The other potential issue is the statute of limitations. Under Georgia law, you have two years from the date of your accident to file your claim. While this seems like a long time, it passes faster than you think. If you do not file by the deadline, you will lose all of your rights. 
Injured? Contact the Atlanta Personal Injury Lawyers at Slappey & Sadd
The personal injury lawyers help injury victims in the Atlanta area and across the state of Georgia get the compensation they need to rebuild their lives. You pay no attorney's fees unless we recover compensation, and we offer a free initial consultation to discuss your case. If you've been injured and want to understand your options, give us a call at 888-474-9616 or send us an email to get started.